Full-time RVing with your family means that you have little to no time on your own, unless you consciously make the effort to create it. Self-care at home can be a challenge. But self-care in 300 sq. ft., with hours of driving with your spouse and kids in the car each week, can be a struggle. 
You may love your family dearly and need their constant presence, but carving out a few minutes to yourself can go a very long way in keeping your emotions and well-being in check, improving the whole family's mood and happiness. So how do you ally full-time RVing and self-care? 
Guest Post and Photos by Laura Georgieff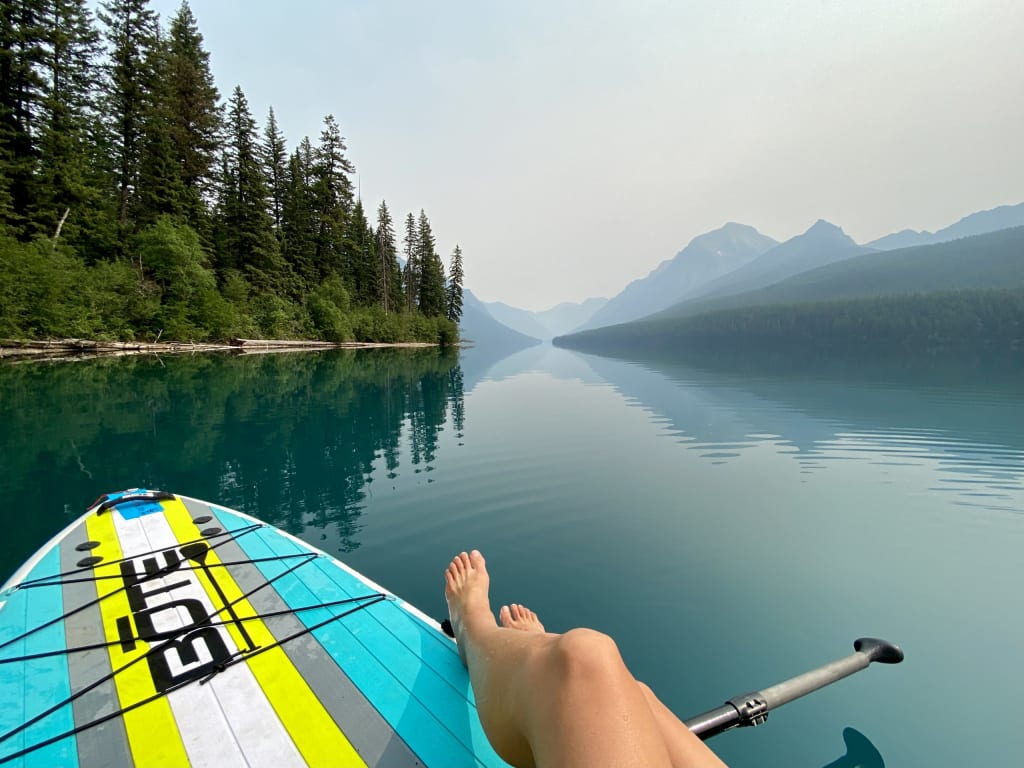 It's Just A Few Minutes
When you lived at home, your vision of self-care was a long bath, a mani-pedi, or going out for appetizers with friends. Any of those activities could lead into hours away from your family, enjoying yourself and coming back feeling refreshed and happy. 
When you full-time RV, you realize how little you need. You need less things – you need less time. It feels as if your body and mind are more in tune with your needs, and by living a more balanced lifestyle, you can regenerate faster. 
Believe me, all you need to carve out, is a few minutes each day. In 20 to 30 minutes, you will be ready to tackle the rest of your day. You just need to find self-care ideas you can take part in in the comfort of your RV or campground, with minimal disruption to your daily schedule.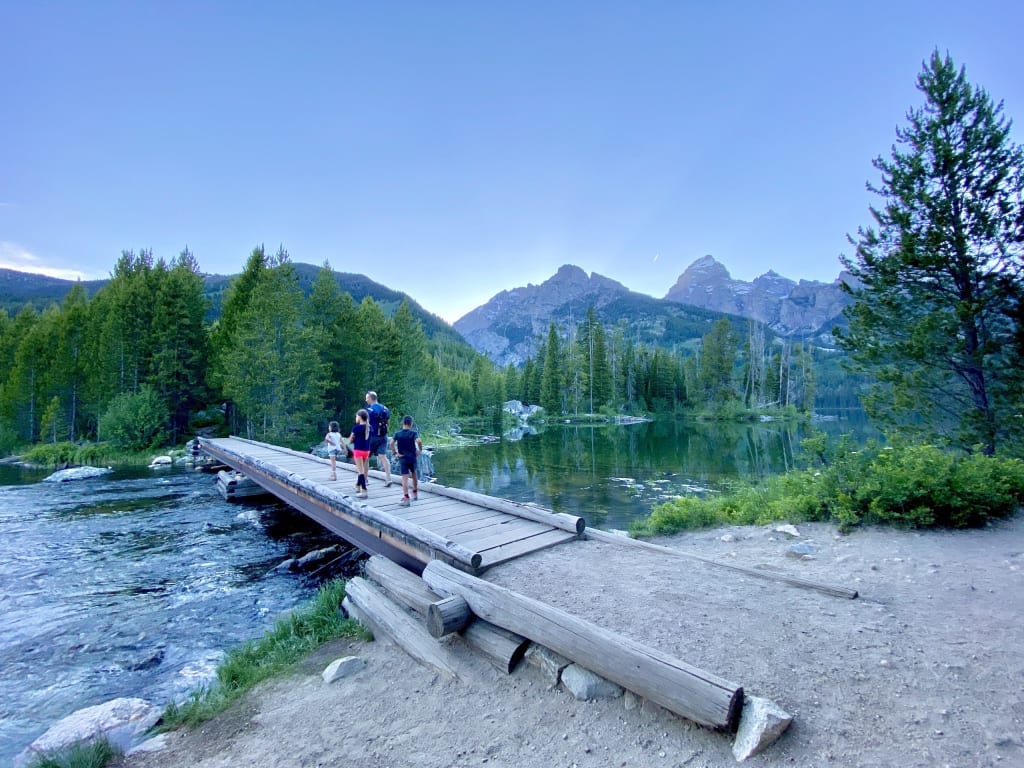 Exercising
If exercising is your thing – make the time. You will be homeschooling, maybe working, travel planning, going on adventures, and feeding hungry bellies. But if exercising fills up your cup, carve the time in your schedule. 
Make it clear to your family, that this is time you need to feel happy and healthy. Can your spouse handle lunch so you can go out for a run and participate in a quick online work out?There are so many ways to exercise online today, and if running / walking is your thing, campgrounds offer endless trails!
Meditating
Meditation can be a great way to self-care and can take anywhere from 5 to 30 minutes. You will need a place to comfortably sit or lay, which is readily available in your camper, and some quiet time. Let the kids go out and play, or use the time they spend showering, to get a session in. 
Access to a studio won't be easy while full-time RVing, but there are really good apps today, with meditation sessions available at your finger tips anytime you need them. 
Journaling / Coloring
Journaling, coloring, and bible studies are all loved by full-time RVing parents. They require minimal resources and you can sit down and spend time with yourself anywhere you are. Sometimes, just sitting outside doing something on your own, can be the best kind of self-care. 
Ask your spouse to watch the kids for 20 minutes as you invest in yourself. Or use some of the time your children are playing with their friends to focus on something that clears your head.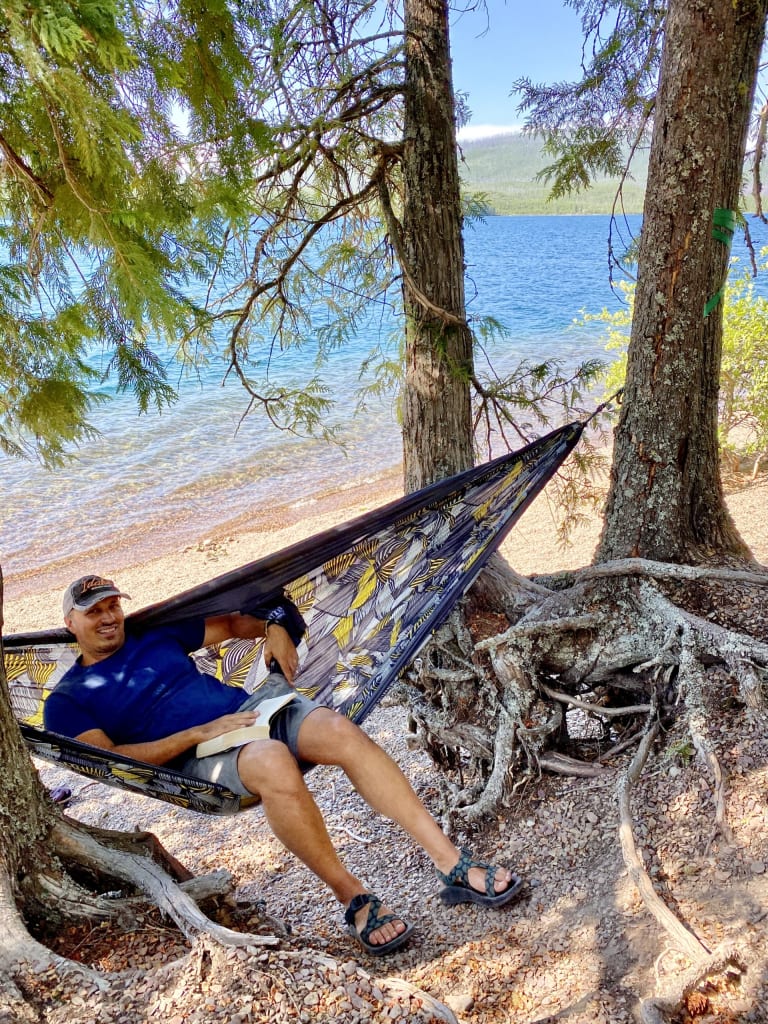 Reading A Book / Watching A Show
I find that sometimes, all I need for self-care, is time alone. Once the kids are in bed, my husband and I have an unspoken agreement. We both need time alone – no kids, no spouse. I spend an hour by myself in our room, usually watching a show, getting work done in full silence, or reading a book. He listens to podcasts out in the living room. His lights are dimmed to allow for our son to fall asleep. 
That hour, alone, with no one needing us, talking to us, or even standing nearby us, is gold!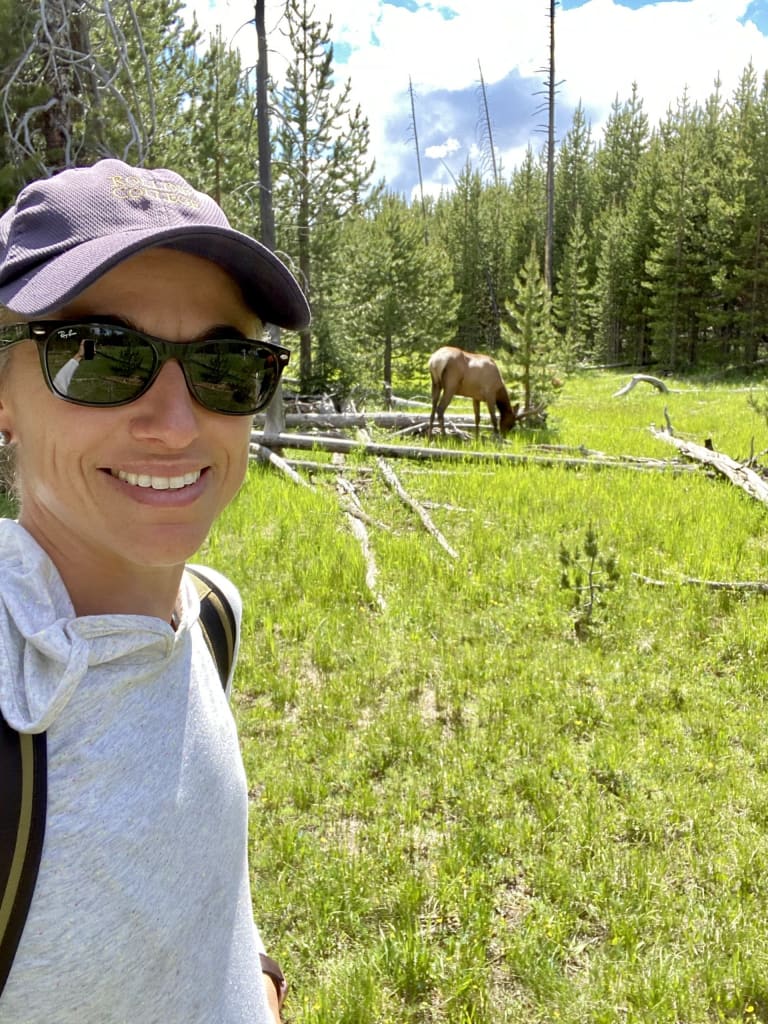 Full-Time RVing And Self-Care
In our family, we absolutely adore each other. I can't imagine living without my spouse and kids with me at all times, and I already dread the time this lifestyle will end. But it can get tiring for everyone, to be constantly near each other. 
Taking 20 or 30 minutes twice a week, to do something on your own, can greatly improve your experience traveling full-time with your family. For us, it's about an hour, after the kids are in bed. We have been traveling 2.5 years, and I attribute much of our success to carving out alone time.