One of the great parts about being in a military family is the privilege of moving often and discovering new terrains and landscapes. Having an RV extends the freedom to kick back and explore with the ones we love most while making our home away from our hometown. When it comes time to enjoy some well-earned leave or retirement, we're untethered to wander wherever our hearts desire.
Thanks to the commitment of some seriously amazing organizations, military family can enjoy the very best of RV life in the great outdoors at a discount. From free memberships to campground and resort stays at a discount, read on to discover the best RV perks for military families. Whether you're still in active duty or a veteran, there's plenty to enjoy without breaking the wallet.
Guest Post by Deanna Paulsen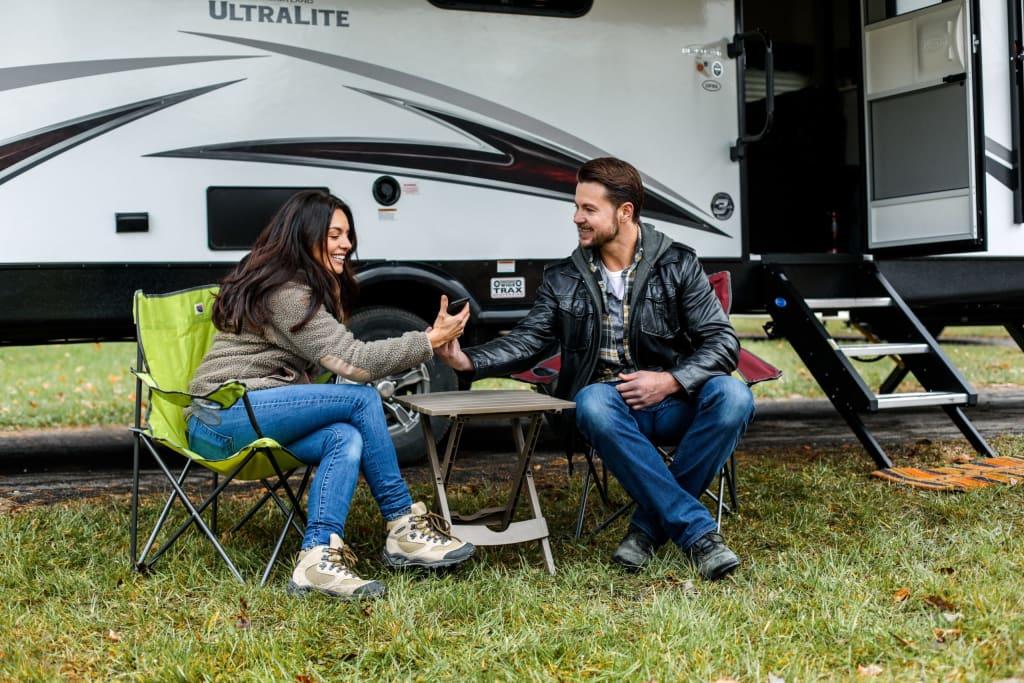 To bring some magic to your travel plans, Encore RV Resorts has partnered with Thousand Trails to bring our service members some serious savings. All active and retired military personnel get 20% off nightly rates for up to six nights when using the promo code MILITARY20 for their next vacation. Stellar, right? Click here to subscribe to more program deals and to pick your next stay from a database of over 200 participating RV resorts and campgrounds. You can effortlessly search by state, region, camping type, and resort type. Keep in mind, proof of military service will be required.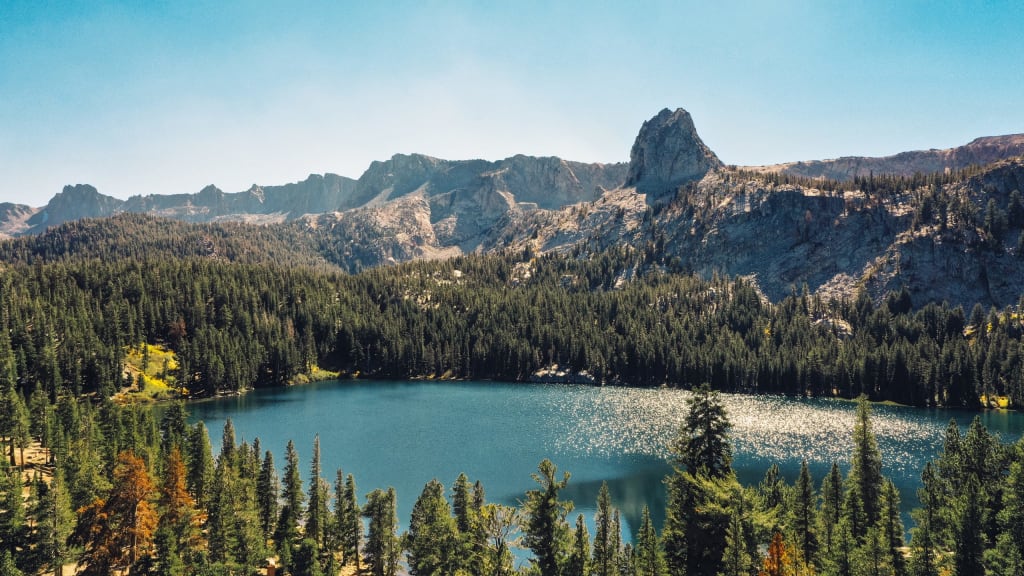 As a military family, we have the blessing in disguise to move across different corners of the country every few years. Whether you or a direct family member is in the service with a yearning to explore the lands that we love, this perk is a must-have. The National Park Service gives back to troops by offering free annual passes with access to every National Park across America.This pass grants free admission at sites that charge entrance or standard amenity fees for one full year from the month obtained (through the last day of that month). Current US military members and their dependents in the Army, Navy, Air Force, Marines, Coast Guard and Space Force, as well as most members of the US Reserves and National Guard all qualify for this National Park annual pass. Proper military ID is required. Once you've settled into your new PCS, what better way is there to get to know your new home than exploring it's finest nationally preserved features?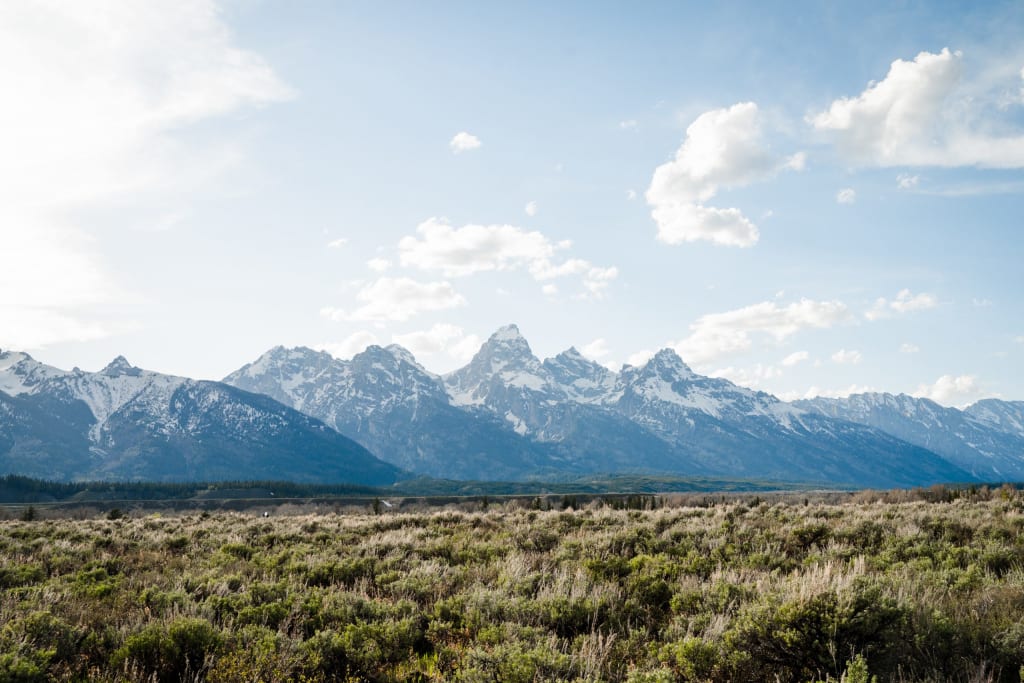 Let's be honest – once it's taken grasp, the spirit of adventure never leaves our hearts.
When it comes to our National Parks, veterans get a whole lot of love too. Any Veteran with a disability rating from the Veteran's Administration (VA), even at 10%, is eligible for a free lifetime access pass from the NPS. That's right! You can roll into any national park across the country and enjoy new or personal-favorite trails at no cost at all! If that's not an amazing way to spend your time after service with the ones you love most, I'm not sure what is. Keep in mind – the pass must be picked up in person at a federal recreation site with a photo ID. Holders of the access pass are also eligible for a 50% discount on camping at most National Parks. Go all out with your RV camping goals. You've earned it!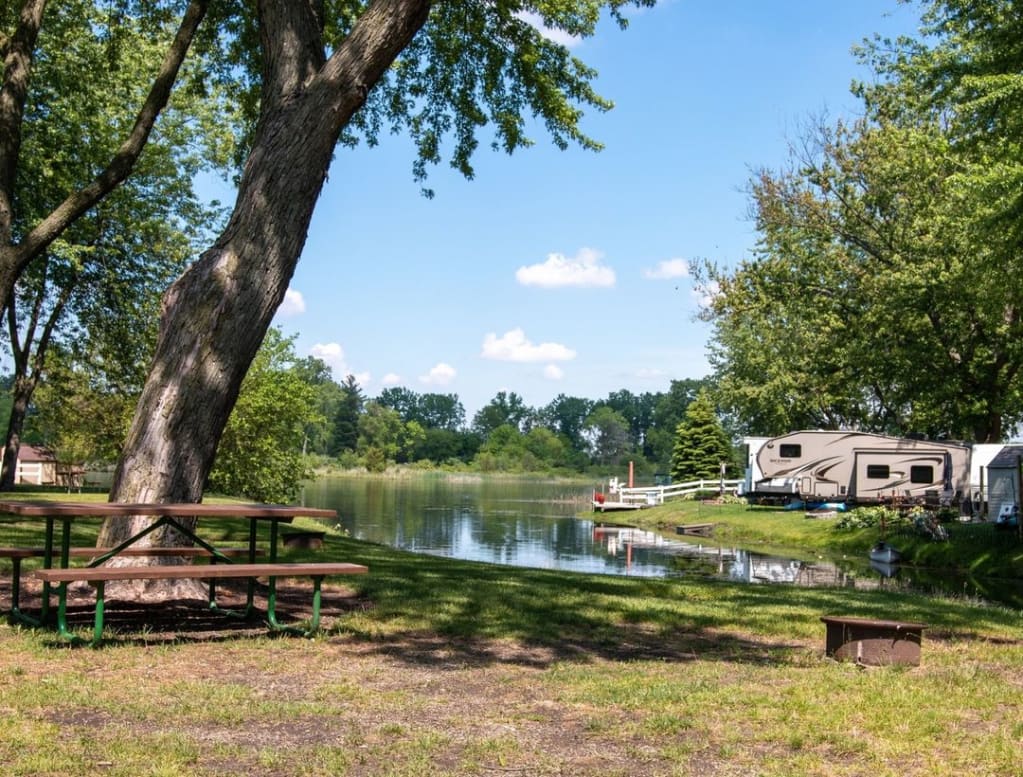 Photo By @jellystonebartonlake
If you're a military family with kiddos, you're going to love this. Check into the list of Jellystone Parks all throughout the United States offering 10-20% off cabins and campsites, depending on the park. No matter where your travel goals take you, there's sure to be a campground or resort available around your neck of the woods to help alleviate your adventure costs. Many of the parks also host "Hero Weekends" with special activities and exclusive offers to military and first-responders. Don't forget before you go – you must always present military ID at check-in.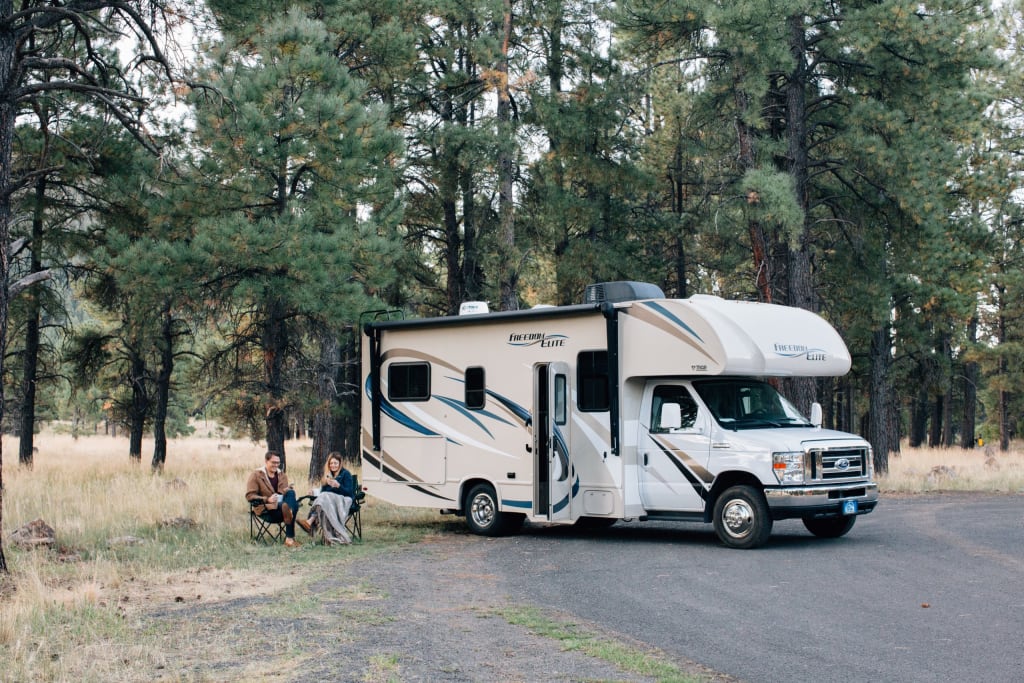 Business and brand owners across RV parks, campgrounds, manufacturers, RV dealers, industry associations, and supplies collaborate to give thanks to our service members by bringing deals and discounts across the country. With over 300 participating RV campsites throughout the country to choose from, active military can enjoy a minimum of two completely complimentary nights. Simply search the directory for a campground in your area of interest and give a direct call or e-mail to set up your free reservation. The best part? Joining Tents for Troops is completely free! All you need is your military I.D to lock in your membership. The official website includes a map view of all the participating parks, campgrounds and businesses where you can easily navigate destinations whether near or far from your military family home. Whether you wish to take a staycation in your new local area or a road trip while taking leave with your RV, this organization serves as the ultimate resource for saving.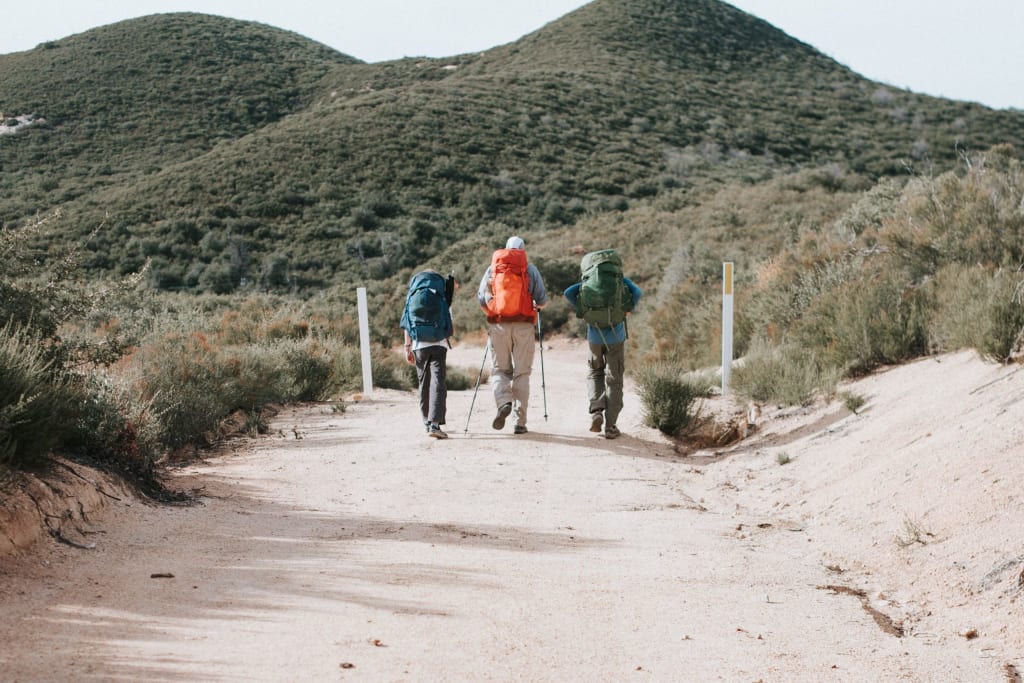 Gorgeous by its own right, San Diego brings plenty of history and landscape to explore. This city will always have a special place in my heart, and it's not only because it was my home-town growning up. Woodland is just a drive away from sandy shores. Renowned museums and gardens are within a stroll from amazing eats and local vendors. San Diego County Parks and Recreation offers a Distinguished Veterans Pass (DVP), permitting veterans to enjoy up to seven nights of free camping per calendar-year at any county campground of the service member's choice. That's plenty of time to soak in the versatile beauty of San Diego. Even if you're passing by to enjoy the outdoors just for a day, the DVP also covers any entrance fees at any county park or reserve. You can book same-day camping reservations with proof of your DVP and a valid photo ID.
From sunny Florida to stunning Utah, active military and honorary veterans can enjoy an whopping 20% off at any Sun RV Resort stay with the Sun Military Discount Program. Fun fact – this discount is extended to our Canadian military members as well! Once you're ready to treat yourself and your family to a leisurely outdoor adventure, personalize your itinerary with boating, golfing, fishing, hiking, and more. Each resort across the country will offer a unique experience and scenic backdrop to your RV getaway. Click here to explore a map view of participating resorts to find a destination that best suits your vacation goals. Make sure to use the RV Site Code: 19SALUTE-RV when booking, or if you're leaving the RV at home, use the Vacation Rental Code: 19SALUTE-VR for your discount.
If you're scouting spots to make some picture-perfect moments along your RV travels, check out our guide covering tips and tricks to finding the best sights. Whether you're seeking a picturesque vista or an intimate spot to park your RV, our guest writer (and master traveler) Robin Buck is covering everything you need to know to take in and capture the most breathtaking scenes along your ventures.