The 4th of July has come and gone but that doesn't mean you have to stop celebrating! We encourage you to kick back all summer and indulge yourself in your own campground summer BBQ bashes. We know you probably put some major effort into your holiday cookout, so today we're featuring our last minute easy and incredibly refreshing summer party appetizers. These dishes will elevate the rest of your summer grilling parties without breaking the bank. Here's what you'll need: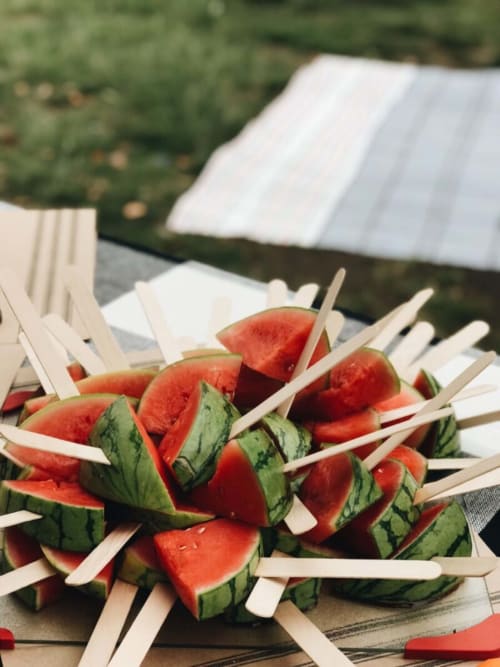 Watermelon Pop
– Knife
– Cutting board
– Serving platter/plate
– Watermelon
– Popsicle sticks
Steps:
1. Cut your watermelon into triangles
2. Stick a popsicle stick into the rind
3. You're ready to eat!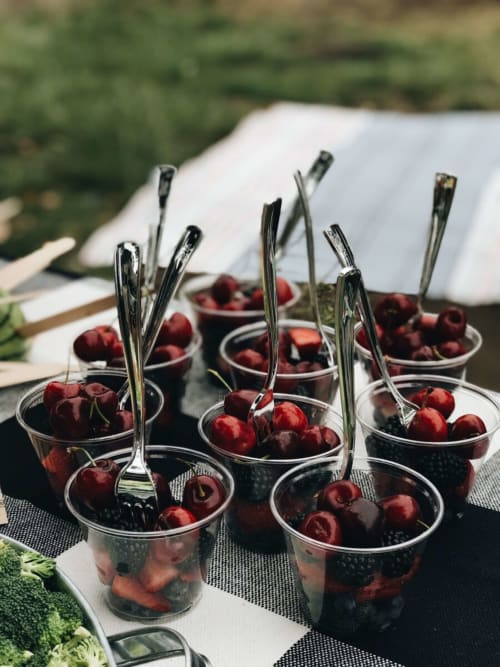 Festive Fruit Cups
– Blueberries
– Cherries
– Small cups
– Forks (or toothpicks)
Steps:
1. Rinse your fruit
2. Layer blueberries and cherries alternatively in your cup
3. Stick a fork in and enjoy!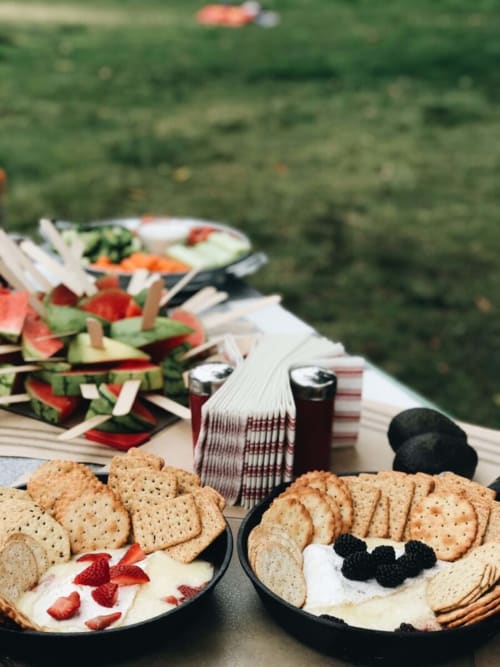 Brie and Fruit Skillet 
– 2 Skillets
– Crackers
– Strawberries
– Blackberries
– Thyme
– Brie Cheese
– Wood
Steps:
1. Start your fire and burn for 30 minutes to get hot coals cooking
2. Place brie in a skillet and top with strawberries and blackberries
3. Cook until brie is soft and melted
4. Take off grill and serve with crackers!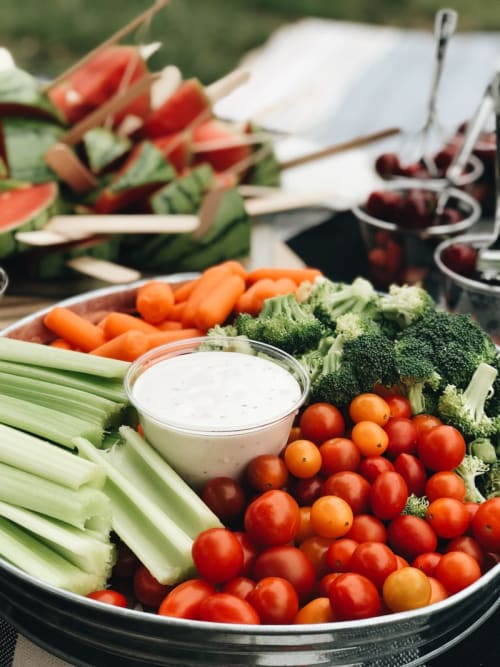 Veggie Tray
– Celery
– Carrots
– Cherry Tomatoes
– Broccoli
– Ranch
– Serving bowl
– Small dip bowl
Steps:
1. Rinse celery, cut into smaller pieces and put in bowl
2. Place carrots, broccoli and cherry tomatoes into bowl
3. Pour ranch into smaller bowl
4. Get to dipping!
Dessert Appetizers and Refreshments:
– 4 bags of popcorn
– Serving popcorn cups
– Sparkling water
– 2 bags of ice
– Silver bins 

If you're looking for more camp cookery ideas, check out our 100% kid-approved campfire meal! Do you have any favorite appetizers? Let us know in the comment section.