Thanksgiving is right around the corner, which means it's the perfect time to round up your friends, their RVs, and head to your favorite campground. Together you can dine on a delicious turkey dinner and of course, share all you're thankful for. For the holiday road warrior, we've compiled a list of six ways to make your Friendsgiving intimate and enjoyable this November. From including your new campground buddies and ideas on what to serve, check out these easy details to make your Friendsgiving 2021 extra special. Since so many of us missed spending the holiday's with friends last year, there has never been a better time to hit the open road and experience life with those you love.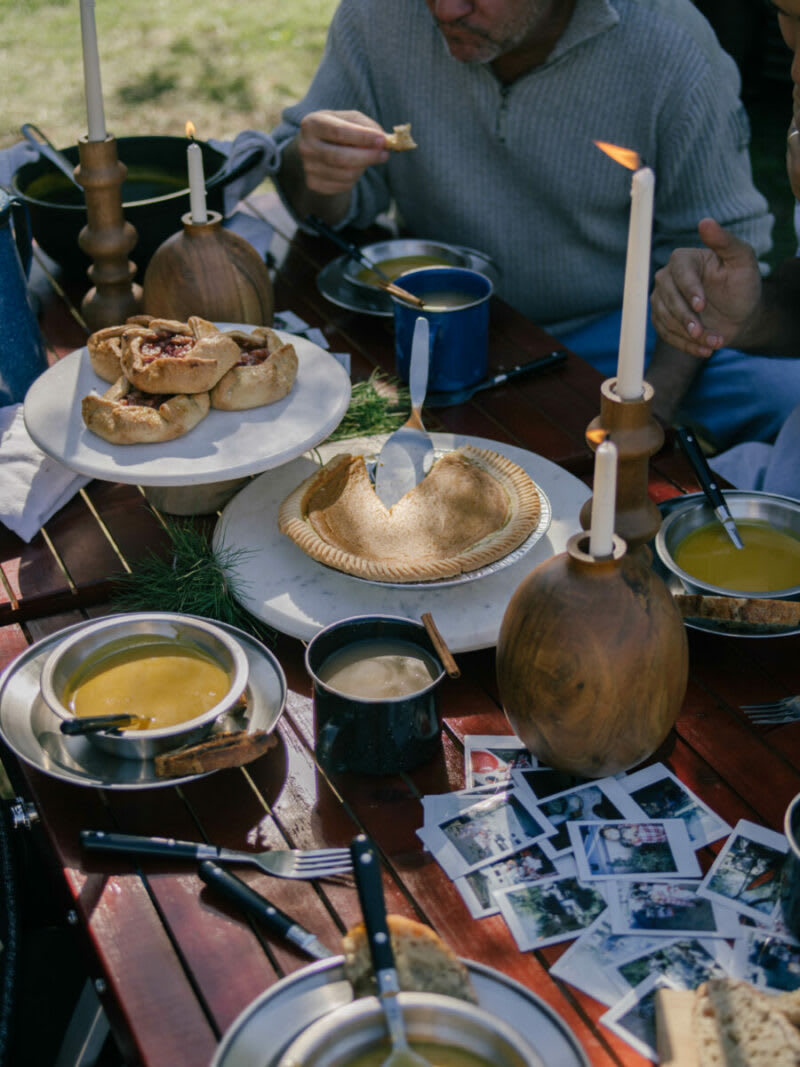 INVITE THE NEIGHBORS
RV culture is unique in that RVers never seem to meet a stranger. On the morning of your Friendsgiving feast, walk around your campground and invite your neighbors to come enjoy the festivities. This will lead to an excellent opportunity to share road stories, favorite hidden gems throughout the USA, must go to RV destinations, and so many other RV tips and tricks. If you're RVing with your family this Thanksgiving, even better! Round up the other families at the campground, have them over for a Friendsgiving dessert (we suggest s'mores – they're always a crowd favorite) and let the little ones play together while you relax by the fire.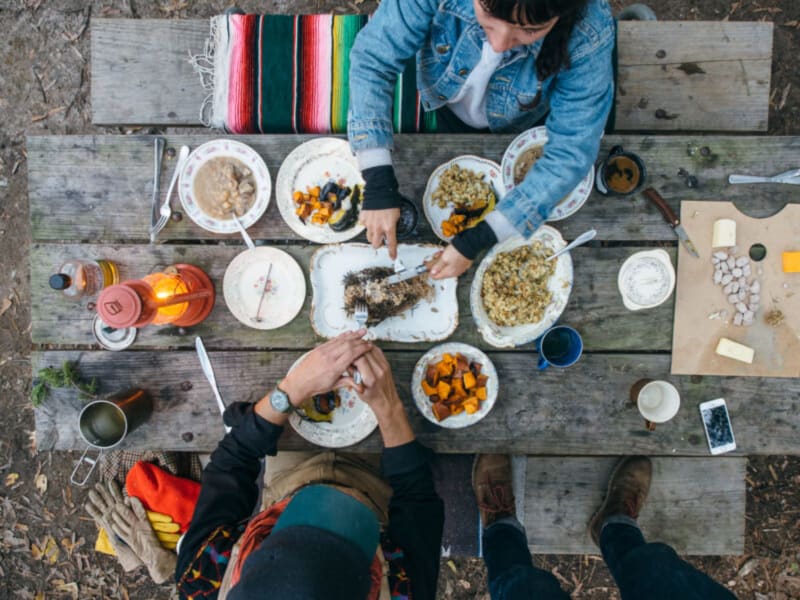 Photography: @americayall
MAKE YOUR FRIENDSGIVING MEAL POTLUCK STYLE
Worried about not having enough food for your Friendsgiving feast? When sending out invites (or knocking on the RV door of your fellow campground neighbor) let those joining know to bring their own dish! That way the burden of cooking isn't left to one person, you'll have plenty of food and best of all, you'll only have to clean up your own dishes. You'll get to dine on everyone's favorite holiday foods without putting in hours in your RV kitchen. If you're worried about friends showing up with the same dish, offer up a recommendation of the type of dish you'd like your buddy to bring when sending out invites.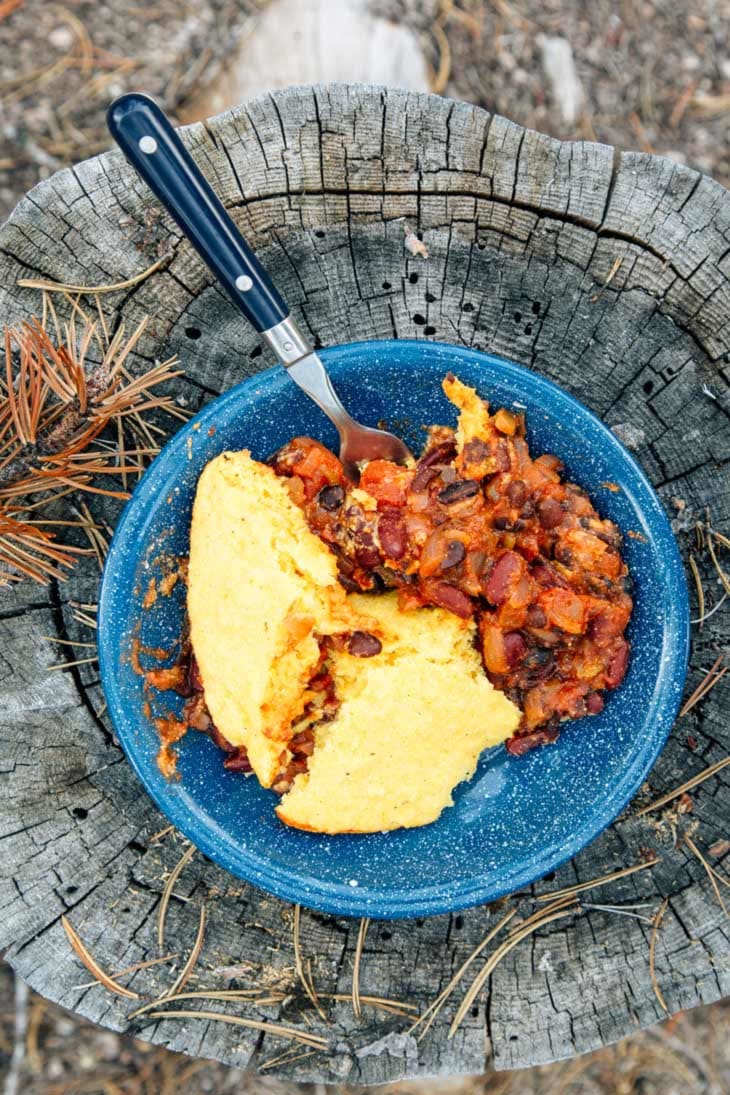 Photography by Fresh off the Grid 
IT'S OK TO SKIP THE TURKEY
If you're in a Class A motorhome, have an outdoor kitchen, a turkey frier or are just super ambitious, we applaud you for making a Friendsgiving turkey. If you're saving the hard work for November 25th, we say skip the turkey or even meat altogether! There are plenty of delicious options when it comes to easy, hearty vegetarian dishes. Check out Fresh off the Grid's unbelievable dutch oven vegetarian chili and cornbread recipe (an excellent option to feed a large ground of people) or check out the many delectable side dish recipes featured on American Y'all.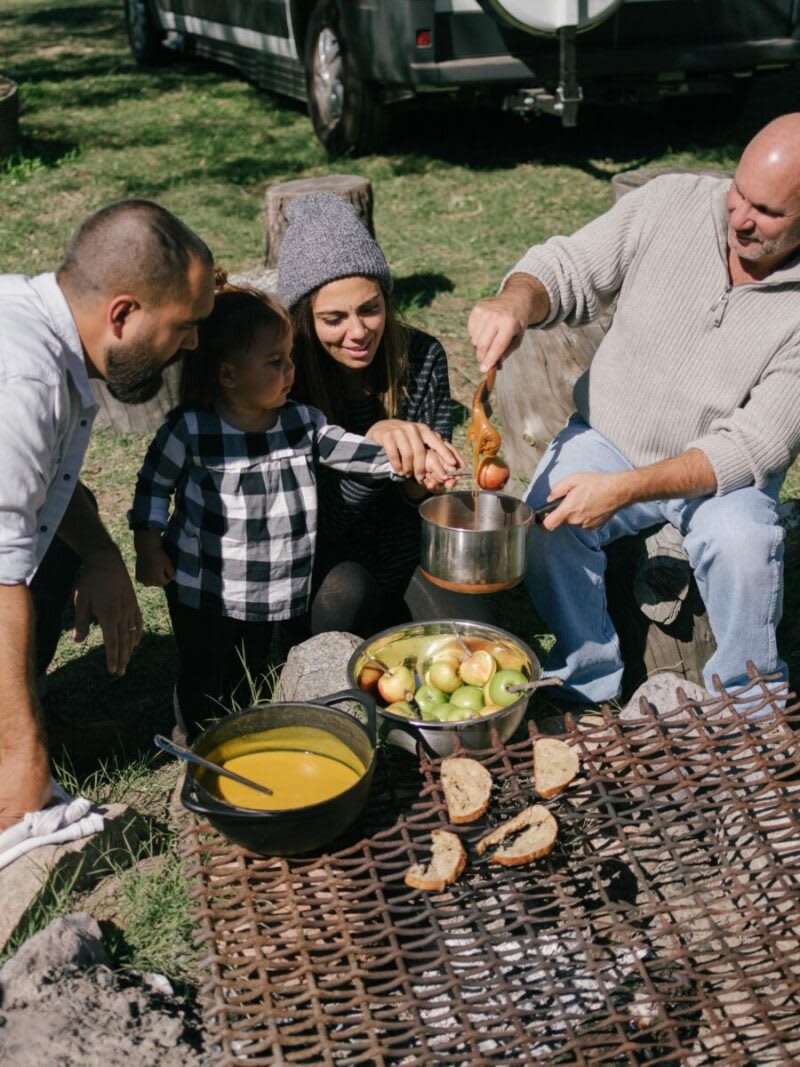 DESSERT, DESSERT, DESSERT
There is no such thing as too many desserts. This Friendsgiving we say, treat yourself! From pumpkin rolls to dutch oven apple pie dump cake, there are so many ways and options to enjoy the sweeter things in life this November. It should come as no surprise that the easiest way to get your kids involved in your Friendsgiving preparation is to have them help with making the desserts. Check out our easy DIY caramel apple recipe to elevate your dessert game this year.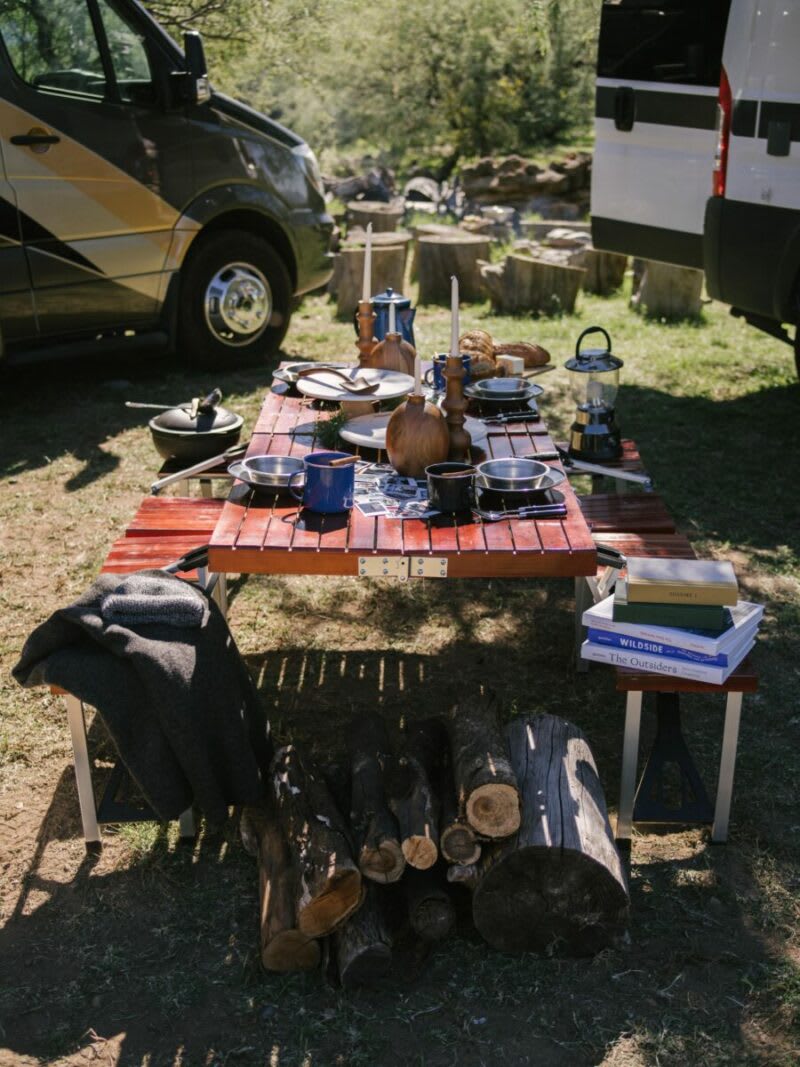 LESS IS MORE
Don't try to be a superhero. After all, Friendsgiving is the event leading up to Thanksgiving day. This friend-centered holiday isn't meant to stress you out and keep you hidden in your RV prepping and cooking all day. It's simply about bringing the ones you love together and celebrating another year of great adventures and friendship. Utilize your friends and have them bring their own dish or opt to cook together outside on the fire or grill. Don't worry about keeping the food to traditional Thanksgiving dishes. If you need to supplement, grab a bag of tortilla chips and salsa and call it a day! We promise this holiday is less about the meal and more about spending quality time with your company.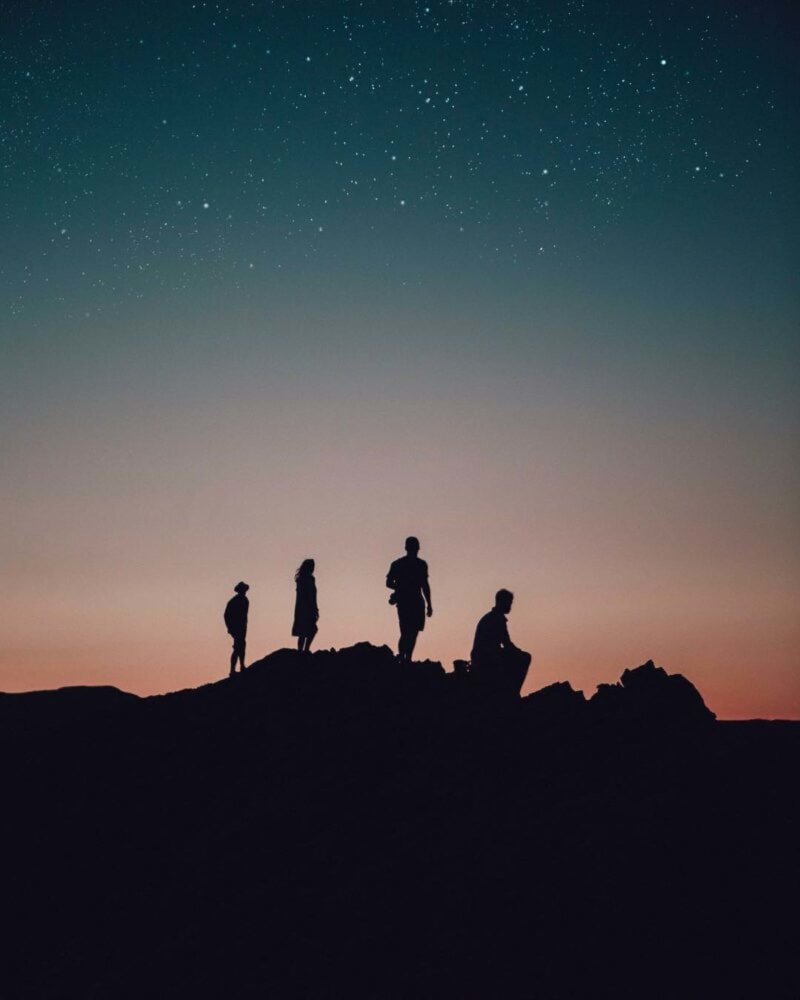 GET ACTIVE
After indulging on delicious sweets and yummy sides, get your body moving! Take a hike, go for a long walk or set field game activities (pillow sack and three-legged races are crowd favorites). If you've got a large group of friends, round everyone up for capture the flag or flag football. If you want to go all out, bring out the corn hole boards and hold a tournament. There are dozens of campground games that you can play with just a frisbee or ball. Encourage all the generations of friends to partake in the activity. These are the memories you make for a lifetime.
Looking to purchase your own adventure mobile before the end of 2021? Check out our list of the Top Luxury RVs that Won't Break the Bank.