Making your way to Florida this winter? Beyond stunning beaches, warm climates and endless road to explore in your RV, the Sunshine State is a uniquely diverse place that boasts everything from theme parks to diverse animal life. Situated on a peninsula that separates the Gulf of Mexico from the Atlantic Ocean and the Caribbean Sea, the state is a mix of tropical paradise and stunning swampland. We searched far and wide for the jewels that make Florida sparkle, and are excited to put then on your RV destinations map. From the panhandle to Miami and many stops in-between, check out these eight hidden gems nestled throughout this magical state.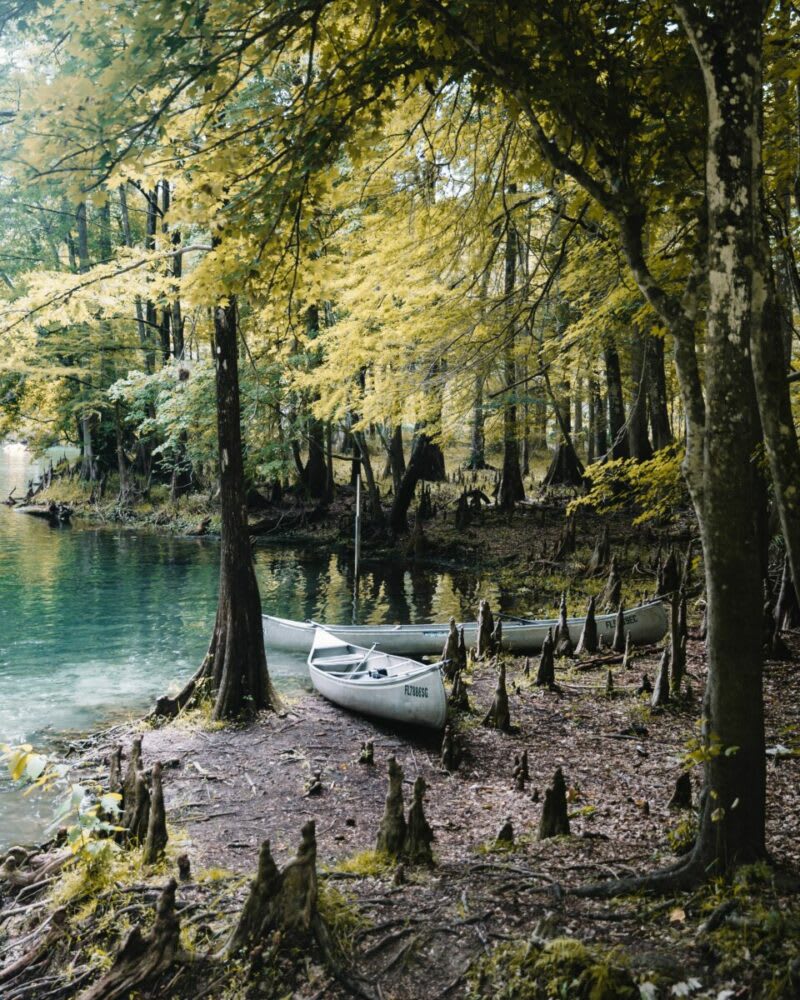 THREE SISTERS SPRINGS
The Gem: Winter Manatees
Where: Crystal River, Florida
Three Sisters Springs is accessible by land and water. Swim, snorkel or paddle the crystal clear waters of this stunning wetland. If you enjoy bird watching, this Florida spring has a diverse ecosystem that is ready for your viewing. The real gem of the location is seen during cold winter days, where visitors can feast their eyes on dozens of manatees seeking refuge in the warm water of Three Sisters. The best part of the springs is that is it perfect to visit year round.
ICHETUCKNEE SPRINGS STATE PARK
The Gem: Family RV Camping
Where: Fort White, Florida
What can be better for an RVer than spring-fed rivers, crystal clear swimming holes and lush canopies? Not much right? Enjoy every possible outdoor adventure activity you could want at this stunning state park. From boating to bird watching, canoeing, kayaking, geo-seeking, fishing and horseback riding, there is truly something for every one in the family. The best part, Ichetucknee is equipped for RVers! Enjoy water, electricity, grills, picnic tables, centralized showers, and clean restrooms while you visit this stunning oasis.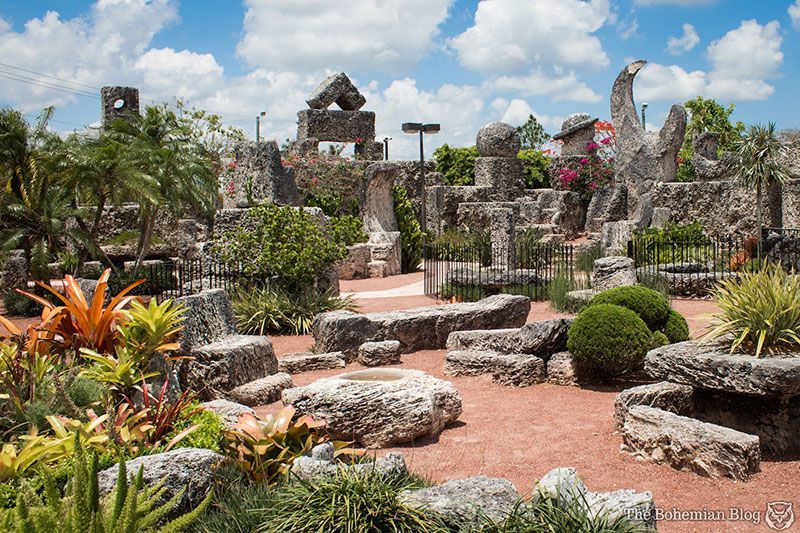 CORAL CASTLE MUSEUM
The Gem: Florida's greatest unsolved mystery
Where: Miami, Florida
The Coral Castle Museum is the genius of Edward Leedskalnin. From 1923 to 1951, Ed carved over 1,100 tons of coral rock, creating a sculpture stone garden, in secret. Weighing only 100 pounds and over just five feet in height, many believe that Ed possessed "supernatural powers" as no one ever saw him labor, and he claimed that he knew, "the secrets used to build the ancient pyramids."  This incredible museum is yours for exploring. Open seven days a week, you can walk through this enchanting south Florida gem and come up with your own conclusions on how he was able to construct such a masterful scene over the course of 28 years. The original welcome sign carved over 60 years ago still stands today, inviting visitors in from all around the world to witness true magic.
MORIKAMI MUSEUM AND JAPANESE GARDENS
The Gem: Japanese influence in Florida
Where: Delray Beach, Florida
In 1904, Jo Sakai finished his degree at NYU and returned home to Miyazu, Japan, in effort to gather a group of farmers and bring them to Florida to settle in the area that is now know as northern Boca Raton. By the 1920s, after experiencing a hardship of failing crops, the Yamato Colony surrendered its dream. Since 1977 Morikami Museum and Japanese Gardens has worked to, "engage a diverse audience by presenting Japanese cultural experiences that educate and inspire." With over 16 acres of stunning Japanese gardens to stroll through, visitors are able to experience a uniquely foreign space in the middle of Florida.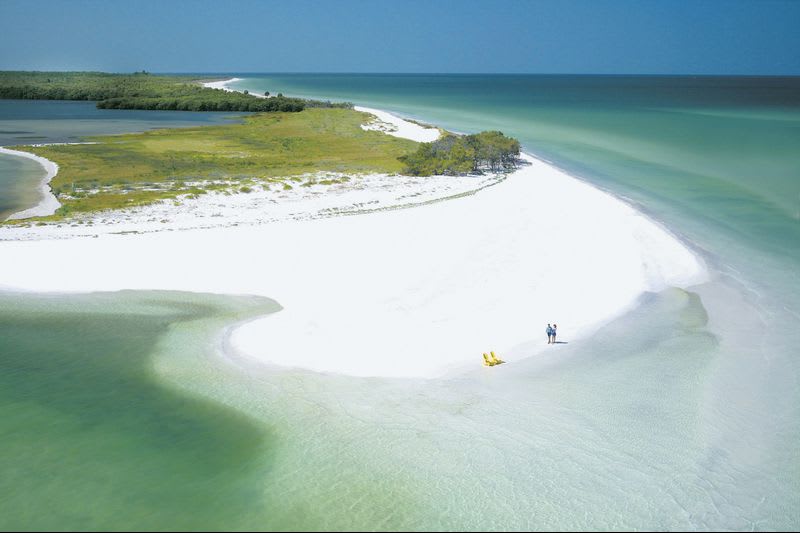 CALADESI ISLAND
The Gem: An untouched island
Where: Island off the coast of Clearwater, Florida
Caladesi Island State Park is known as the truest of all the gems of Florida. Nestled along the Gulf Coast, this park is accessible only by boat. Believe us when we tell you, it's worth the rental. You can stroll along the white sand beaches, kayak through the bayside mangrove forest and take a nature trail walk to the historic Scharrer Homestead. Best of all, you can actually bring your tent and camp on the island. This peaceful spot is ideal for those RVers who want to relax and enjoy all Florida has to offer in terms of natural treasures.
SILVER MOON DRIVE-IN AND SWAP SHOP FLEA MARKET
The Gem: Go back in time
Where: Lakeland, Florida
Are you an RVer who's nostalgic for a simpler time? You're in luck! The Silver Moon Drive-In Theatre is calling your name. For over 70 years this old school drive-in has been screening movies with the most affordable prices you've ever seen. The Silver Moon has two screens, each showing a double feature seven nights a week. Listen to the film through your FM radio, grab a few snacks from the snack bar and settle in for a relaxed evening. Adult admission is $6/person and kids 4-9, a whopping $2/person. If you're in town over the weekend, you cannot miss the Swap Shop. This market claims to be the spot where most anything can be bought our sold!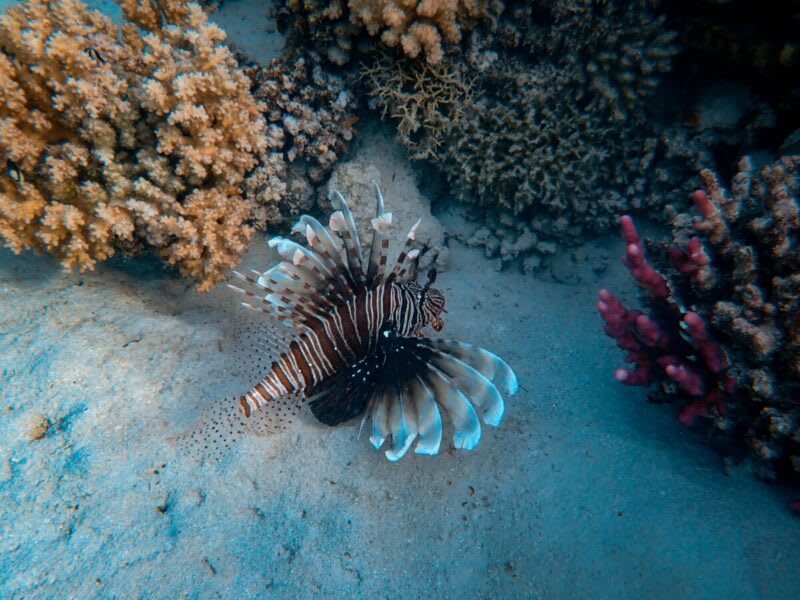 MOLASSES REEF
The Gem: Diving and Snorkeling
Molasses Reef is a highly popular scuba diving and snorkeling destination located in the Florida Keys National Marine Sanctuary. What makes Molasses Reef stand apart from other locations off the Florida Keys is its vibrant underwater reef system. This coral reef boasts abundant marine life and is a classic outer reef with a well-defined spur and groove system of coral development. If you're not a diver, have no fear! Molasses Reef is also an ideal spot to snorkel making it the perfect destination for families.
BOB'S RIVER PLACE
The Gem: Old Florida Vibe
Where: Branford, Florida
Welcome to the best kept swimming hole secret in Florida. Located in Dixie County in the middle of nowhere on the Suwannee river, you will find Bob Hawkins and his famous swimming hole. What makes this spot so desirable is the jungle gym on the water. Equipped with waterslides, multiple rope swings and plenty of picnic tables to relax at and enjoy your lunch, this spot is ideal for adults and children alike. Take our word because we know first hand! Our very own La Mesa RV employee is a Florida native and has been frequenting this amazing swimming hole since she was a young child.
La Mesa RV has multiple locations across Florida. To check out a store near your next RV destination, enjoy this blog post featuring Every La Mesa RV Florida Dealership and Nearby Attractions.