Have you dreamed of sipping coffee in your RV while overlooking a California vineyard? Perhaps you've always wanted to experience a day on an alpaca farm. Maybe you just love meeting people on the road and are desirous to collect as many road friends and memories as possible. If this sounds like your kind of RV lifestyle, Harvest Hosts offers these freedoms and more, with no camping fees.
Their mission is simple, "We feel that RVing provides a sense of ultimate freedom, which most people seek and not enough find. We think we can help a lot of people live happier lives if we can get them off the couch and onto the open road." By becoming a member you can access one-of-a-kind RV camping all year long and throughout the country. Learn more below.

Photography: Harvest Hosts via @van.makers
What is Harvest Hosts?
Harvest Hosts is a network of farms, wineries, breweries, distilleries and attractions that offer RVers access to camp at over 2,500 amazing sites across the USA, Canada and Baja California. Members receive unlimited, unique overnight dry camping opportunities at stunning locations and have the opportunity to meet and connect with likeminded folks while on the road.
How much is Harvest Hosts?
$99 yearly membership.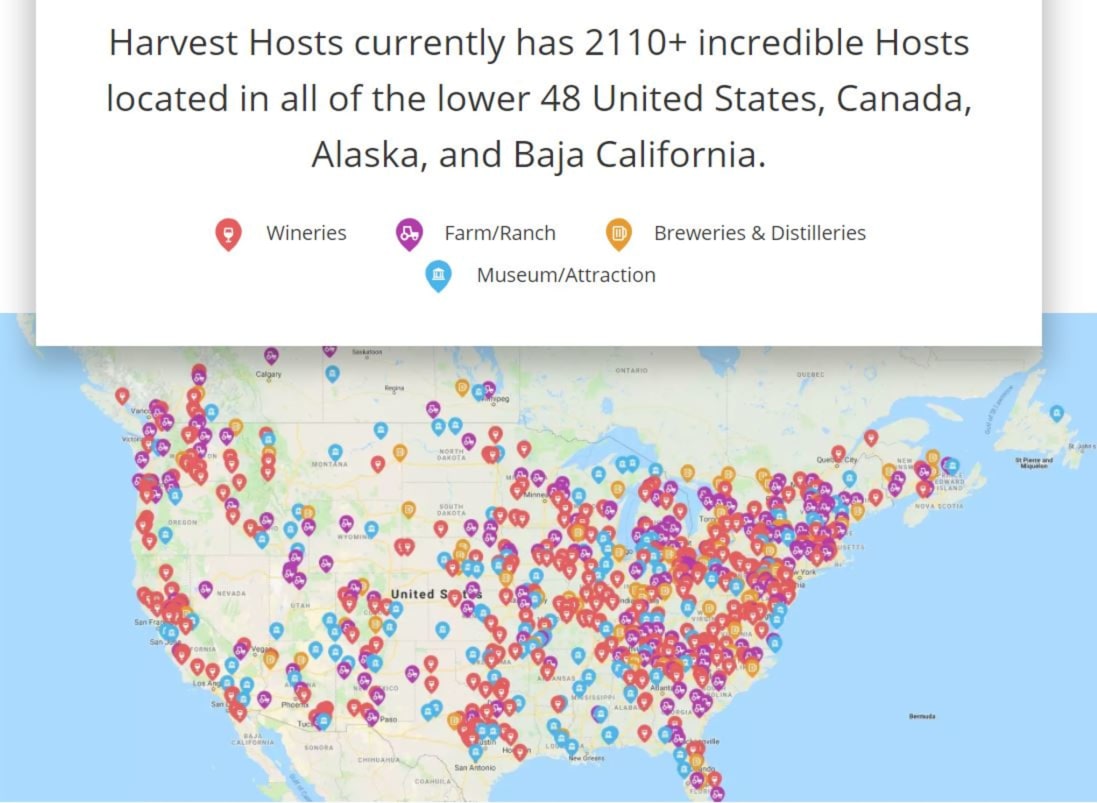 What comes with the membership?
The annual membership offers unlimited access to overnight camping at any of the Harvest Hosts locations. You will also receive access to an online directory of hosts. This will allow you to access overnight camping, read about your host and their hours of operation, address, amenities, etc. The membership dashboard allows you to request your stay and book online as well as upload reviews and photos of your adventures! The interactive map allows you to search for your next destination by location, route, or state.

Photography: Harvest Hosts via @steviethewonderrv
What are the requirements and rules as member of Harvest Hosts?
1. No tents are allowed (including rooftop tents).
2. Your RV must have a self-contained toilet, cooking facilities and water tank.
3. Class A, Class B, Class C RVs as well as 5th wheel, travel trailers, toy haulers, camper vans, truck campers, and schoolies are allowed. Pop-up campers are prohibited.
4. Overnight stays are limited to one night unless your host dictates otherwise.
5. Members are required to maintain liability insurance on their vehicle and keep proof of insurance on them at all times.
6. Not required, but Harvest Hosts recommends spending at least $20 at your hosts location to support the folks you are camping with!
7. Generators are allowed, but Harvest Hosts asks that you check with your particular host before using.
8. Most hosts do not offer electric or water and sewer hook-ups. You can refer to your host information page to learn exactly what is offered at each location.
9. While some hosts offer access year round, others that are seasonal do not. Check with the hosts directory to learn more.
10. You must always call your host ahead of time to let them know you're coming.
11. Once you're a member, you can simply book your reservations online.
12. Pets are allowed at certain locations. Double check with your host before bringing your furry friend! Most destinations are pet friendly but require they be on leash at all times.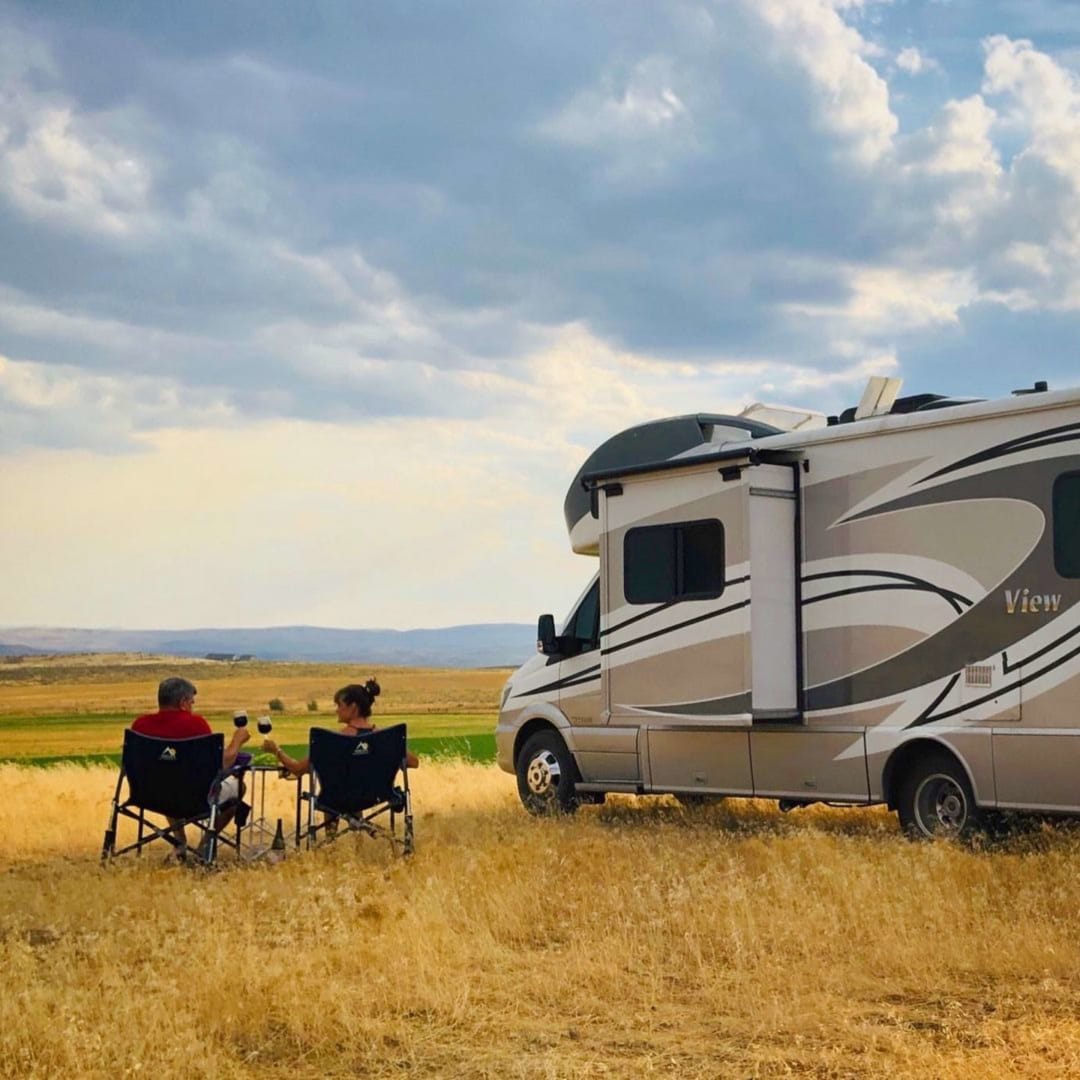 Photography: @harvesthosts
What are the benefits of becoming a host? 
If you're only traveling part-time and want to offer your beautiful space for other RVers to enjoy, you can sign up to be a host. Hosts offer their properties and bring you into their way a life to share in the appreciation of their craft (farming, brewing, etc). It's an excellent way to make and keep friends on the road!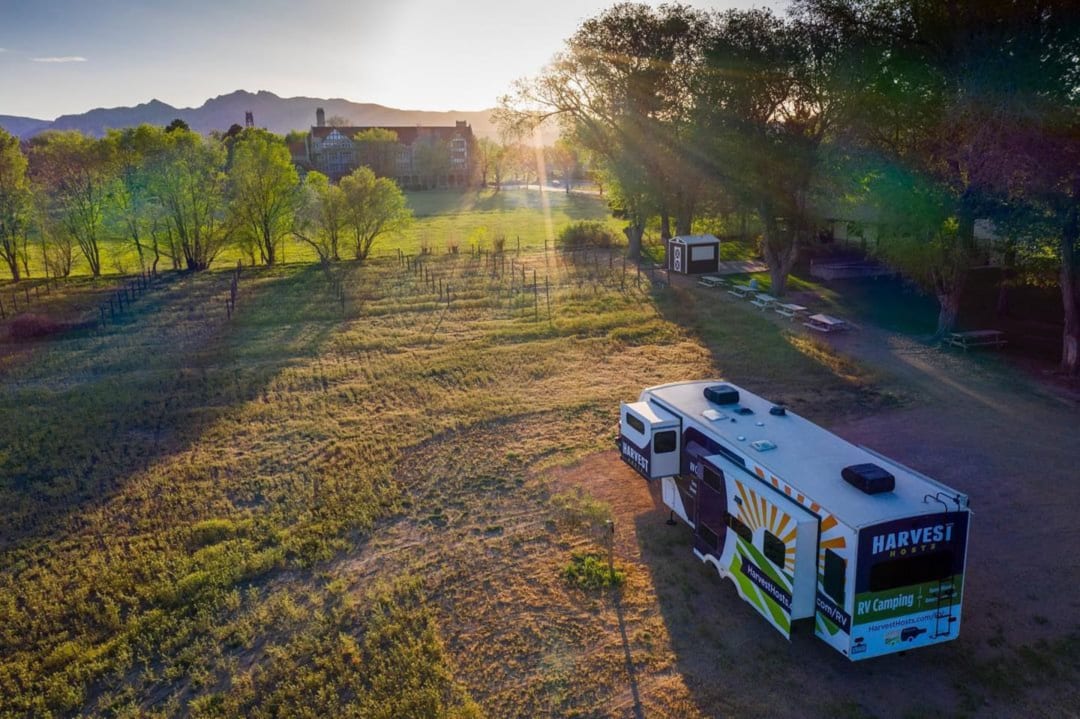 Photography: @harvesthosts
What are people saying about Harvest Hosts? 
"I work from the road and we look for Harvest Hosts is a great resource for RVers, especially full-timers like myself. And as most parks charge $40 and up, a membership quickly pays for itself. – Michael Miller
"This is a wonderful way to see the country and meet new people. Very excited to continue to use Harvest hosts and see what adventures come my way!" – Pamela Jones
"We spent last year traveling full-time on our RV & some of the best memories were from Harvest Hosts stays. We even got to stay three nights in Oregon and help a vineyard with harvest – amazing! – Jason Keeton
To sign up for Harvest Hosts, click here. If you're on the road this summer, check out our Tips and Tricks to Keeping Your RV Cool.