Congratulations on entering the exciting world of RV travel! You are about to begin creating memories that last a lifetime, and all of this while still enjoying the comforts of home along with you for the ride. I still remember how excited and nervous we were the first time we took our RV out. It was a great trip but more than anything, it was a necessary learning experience.
We know first hand how great the RV lifestyle is, and are excited to share our first-hand knowledge of RVing with you! You will be an RVing pro in no time, but to help get you started, we're sharing some beginner tips. Check out the details below!
Guest Post by The Adventure Detour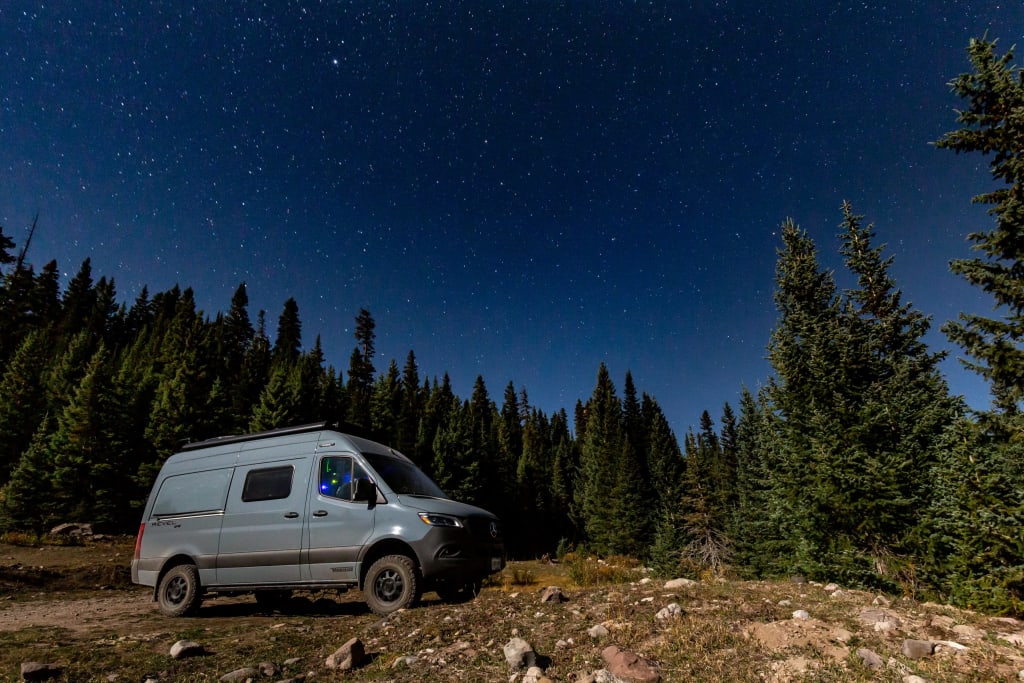 Where To Stay In Your RV
When you first get your RV, you open up a world of possibilities for travel. So many that it can almost be overwhelming to decide where to venture to first. There are many styles of RV camping available and the best way to see what style you enjoy most is to just try a few options. 
You can choose a camping location that is dry camping, completely off-grid, and in the middle of nowhere, or an RV resort with full hookups and tons of activities and amenities, or something in the middle like a state park with a roomy natural setting campsite that has partial RV hookups. We stay in a mix of state park campgrounds and privately owned campgrounds. We love to have amenities like swimming pools but we also enjoy nature activities. There is a camping style to meet every RVer's needs and identifying which is yours will better help narrow down your first destination.
How To Find Camping Locations
So now that we know the type of camping options that are available, how do we find specific camping locations? We like to use apps to find great camping locations in the areas that we wish to travel. Not only do apps list locations, but they often have reviews and even cell phone service reports for those campgrounds. It really helps you to quickly find a camping location that meets your needs. There are many great apps to find campgrounds. Our favorite one is a free app called Campendium.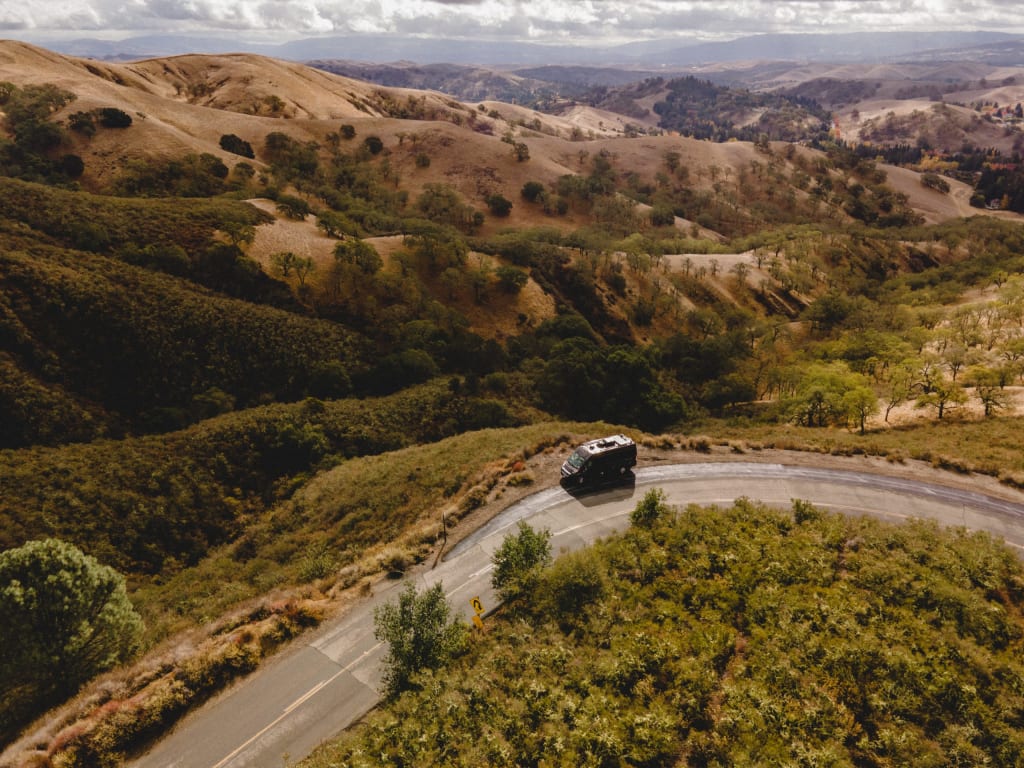 Planning Your Travel Route
Sometimes new RVers make the mistake of overlooking planning the route to get to each camping location. Depending on the size of your new RV, route planning can be extremely important to avoid issues and damage. 
Clearance
The main concern with RVs is height clearance. Check your RV user's manual to find the exact height of your RV. Consider even storing this information in your phone so you always have it available. Low bridges, low trees, and gas station canopies can damage your RV roof. Running your new RV into a bridge is the last thing you want to deal with on your first trip out!
We use a variety of tools to make sure that we don't end up in low-clearance areas. We have a Garmin GPS that actually stores the height of our RV and gives us routes that are okay for that height clearance. We also have a Truck Atlas that shows truck-approved routes for semi-trucks. Our RV is 13'6" which is the same height as most semi-trucks. There are also apps that can be helpful to avoid low clearance areas. One that we have used is AllStays Camp & RV app but there are many options.
Pro Tip: Call the campground and ask for the best route from the highway to their location. Most low clearance issues are found on the non-truck approved roads leading up to the campground. I also use this call to verify that they have us assigned to a campsite big enough for our rig. This call has saved us many times!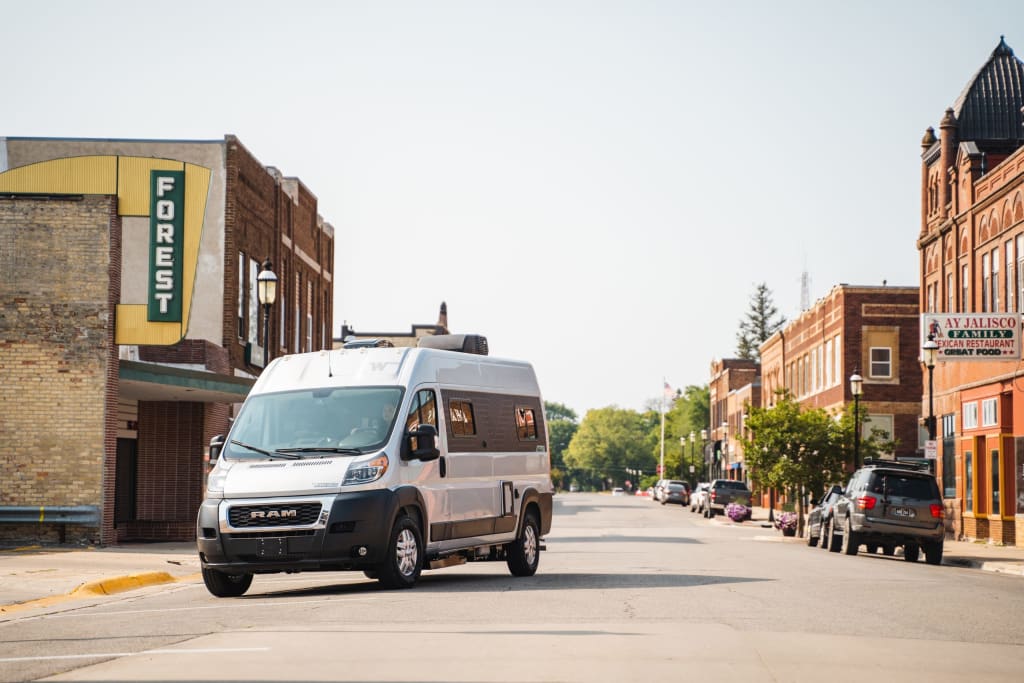 Pick The Right Places To Stop
I can't stress enough to you that gas stations are the places so many RVers get themselves in trouble. Gas station canopies don't have a height standard and they are not usually marked. Also, regular gas stations can be very tight and hard to maneuver. A good option just to be safe is to use truck stops to get gas with your RV. When we plan our travel route, we look for truck stops to get gas.
The same thing goes for stopping to rest or use the bathroom. The amazing part of traveling in your RV is that you always have your bathroom with you. If you are driving a towable, you still have to find a place to stop to use it though. You need to find an area big enough to safely maneuver your RV without doing any damage. Rest stops are often a great choice if there is one available in your location. A large parking lot can also be an option. We look at Google Maps to see what parking areas look like on the satellite view and to find areas large enough for us to fit in.
RV Necessities
When you first purchase your RV, it's easy to want to go bananas purchasing every RV gadget and accessory you can think of. It's all so new and exciting. We have been there and the funny thing is that we ended up buying lots of fun gadgets and almost none of the items that we actually needed!
No worries, here is a list of the must-have basic items you need to start out with. There is always time to snag the fun-to-have items later, but you want to at least buy these initial things.
Power
Your RV will come with a power cord but you need additional items for your RV power system. The most important item is an RV surge protector. You plug the surge protector into the power pedestal and then your RV cord into the surge protector. This protects your RV both from high power surges and low drops in power that can damage your RV electronics. Ours is a Progressive Industries brand from Amazon.
If your RV is 50 Amp power, then you also need to purchase a 50 Amp to 30 Amp power adapter.  Some campgrounds only offer 30 Amp power. You can still plug in your 50 Amp RV to a 30 Amp power plug if you have this adapter. However, please note that you can't run all of your power systems at once on 30 Amp. When we are on 30 Amp we only run one of our air conditioners at a time and often turn off the AC to run the microwave. Your RV manual will show you how much electricity each of your systems/appliances uses. Don't forget to still use your surge protector in addition to the power adapter.
Water
You also need to pick up an RV water drinking hose, a water filter, and a water pressure regulator. Make sure the hose you buy is for drinking water and couple that with an inline water filter to have safe drinking water wherever you go in your RV. The inline water filter screws right onto the hose either at the spigot or at the water connection to your RV. A water pressure regulator attaches to the water spigot before your hose and filter. This prevents high water pressure surges from entering your RV pipes.
Pro tip: Always run the water from the spigot for a little while before you hook up your hose. It's wild sometimes the yucky water or muddy water that comes out of a water spigot that hasn't been used recently!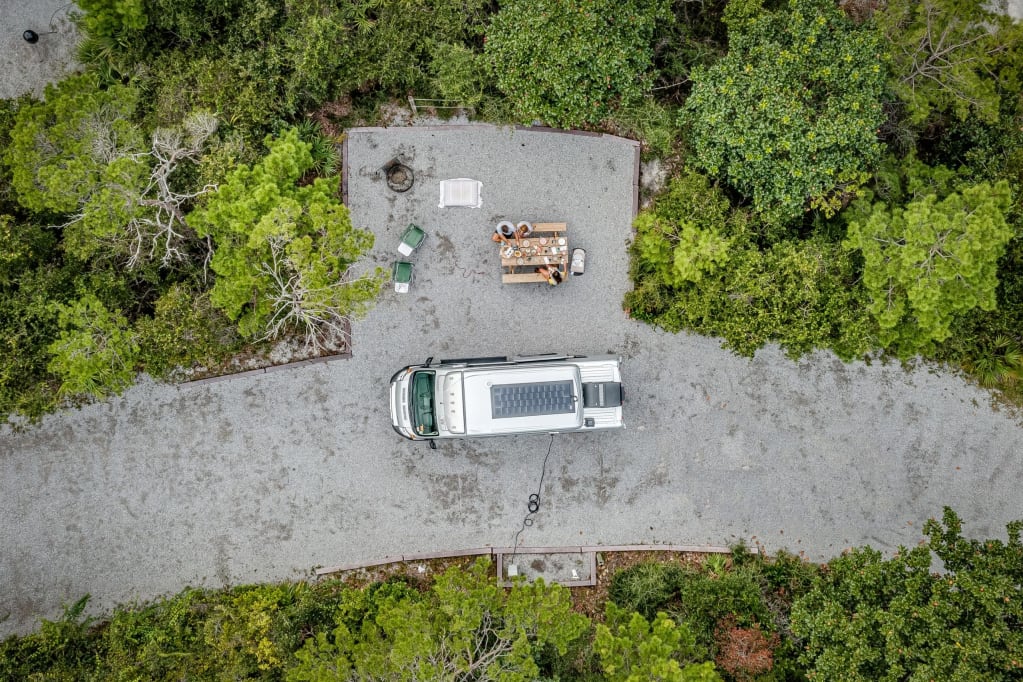 Campsite
You will also need to pick up a few items to help you level and stay put to set up at your campsite. You need leveling blocks or pads, wheel chocks to keep from rolling, and possibly an electric drill if you have manual leveling legs. We use Lynx leveling blocks because they are lightweight and easy to stack.
Pro Tip: Measure how far each slide comes out and store this information on your phone. When you arrive, look for trees, posts, picnic tables, and power/water hookups that may get in the way of your RV slides. When in doubt, measure before putting slides out.
Sewer
You will need to pick up some supplies for your RV sewer system. We recommend buying enough feet of sewer tubes for at least the length of your RV. They often come in 15' sections so for our 42' RV, we have at least 3 sewer tubes. You also need a curved sewer elbow piece that connects the sewer tube down into the sewer drain. You will also want to buy disposable gloves to use when handling RV sewer pieces.
Inside your RV, you will need septic-safe toilet paper to use. It's a misconception that you have to use RV toilet paper which is honestly scratchy and extremely thin. Skip the RV toilet paper and opt for septic safe with lots of water for each toilet flush. Using plenty of water is key for a happy RV black tank. Also, pick up an RV toilet treatment product to reduce odors in your RV. Our favorite is a natural enzyme product called Happy Camper.
Pro Tip: Never leave your black tank open and use plenty of water for each toilet flush.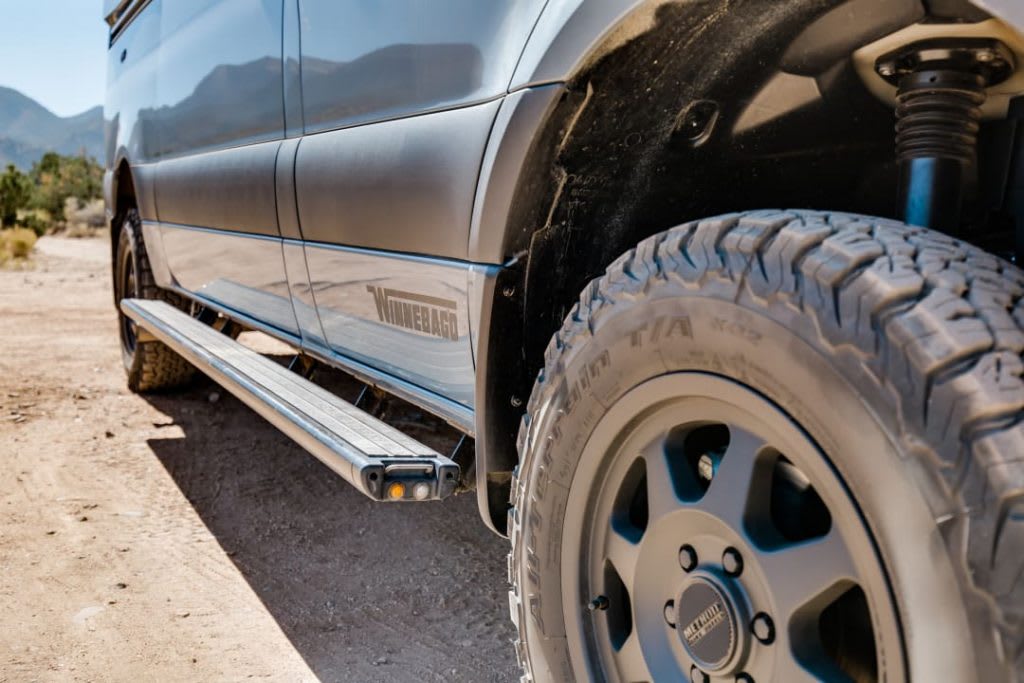 Tires
It's really important to have the supplies to check tires and to be able to change a tire. Grab a tire gauge to check tire pressure before every trip. Also, pick up a lugnut torque wrench to check your wheel lugnuts each time. You also want to have a jack and tire changing/emergency roadside kit available in case you need to change an RV tire. Consider adding RV roadside assistance coverage to your insurance or getting a separate roadside plan.
Pro Tip: Check the weight and speed rating for your RV tires. RV tire blowouts are often caused by driving faster than the tire rating and also packing more weight inside the RV than the tire is rated for. Low and slow is the name of the game for us on RV travel days.
Now you have a game plan for finding where to stay, how to get there, and what you need to purchase to enjoy your new RV. It's time to start the fun! So fire up your road trip tunes, grab your smores, and start making some incredible new memories. Adventure awaits!
Looking for an RV to take an epic road trip in? La Mesa has the selection to meet any RV road tripper's needs.
Scott, his wife Van, and their 12-year-old daughter Sissy have traveled full-time in their RV for 7 years. They have worked and homeschooled on the road through 42 states so far. They blog about RVing tips, travel destinations, and the full-time RV lifestyle on their blog TheAdventureDetour. They are also RV content creators @theadventuredetour on Instagram, TikTok, and Facebook. They love connecting with RVers so be sure to reach out to them and say hi!