Has the new year brought a new adventure? If you've decided to take the leap to full-time RVing in 2022, you're not alone. While many employers are offering remote positions, more folks are taking the opportunity to transition to life on the road. We know that living and working out of a small space can be overwhelming and may not seem like the easiest transition, so we're here to offer some guidance. Below we've outlined simple and practical ways to create your own roaming workspace. These tips are useful whether you're a part-time or full-time RVer. Enjoy the full details below.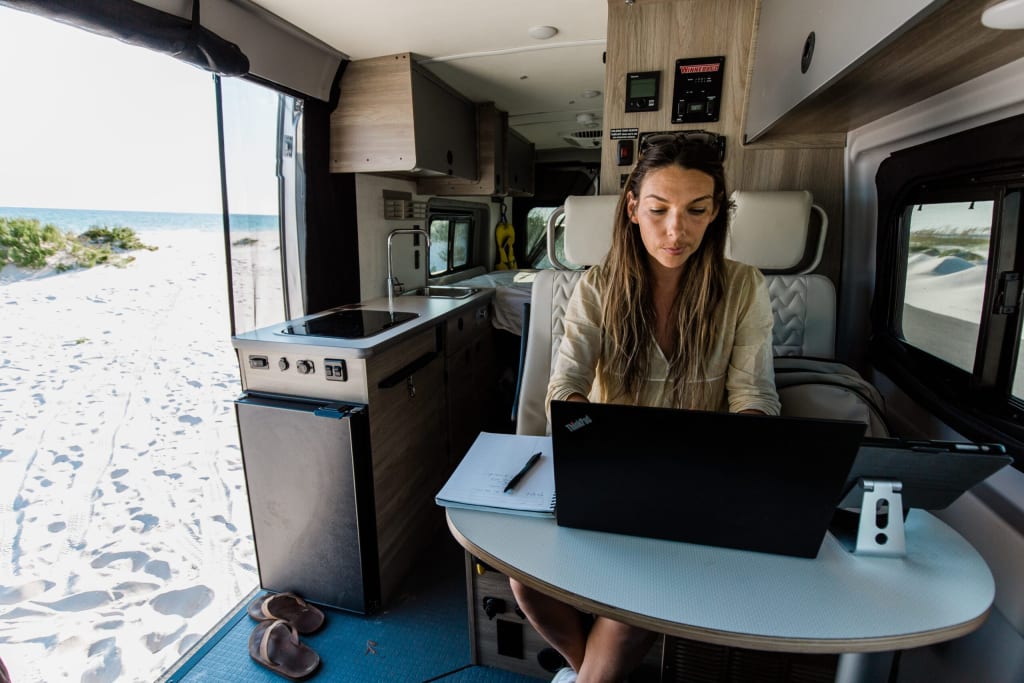 CARVE OUT A SPACE AND TIME JUST FOR WORK 
Creating an in-home office can be challenging enough under four walls and a roof. Add in the element of living and working on the road in a 22+ foot RV and you'll find you're met with unique circumstances. That's why we suggest you carve out space just for work. It looks like this – at the same time everyday begin your work day. Make sure you work from the same location in your RV. This will give you a sense of place at your desk, even if your workspace functions as something else entirely later in the day. Routine is incredibly important in establishing good work habits, so try and abide by a typical work week schedule (whatever that looks like to you).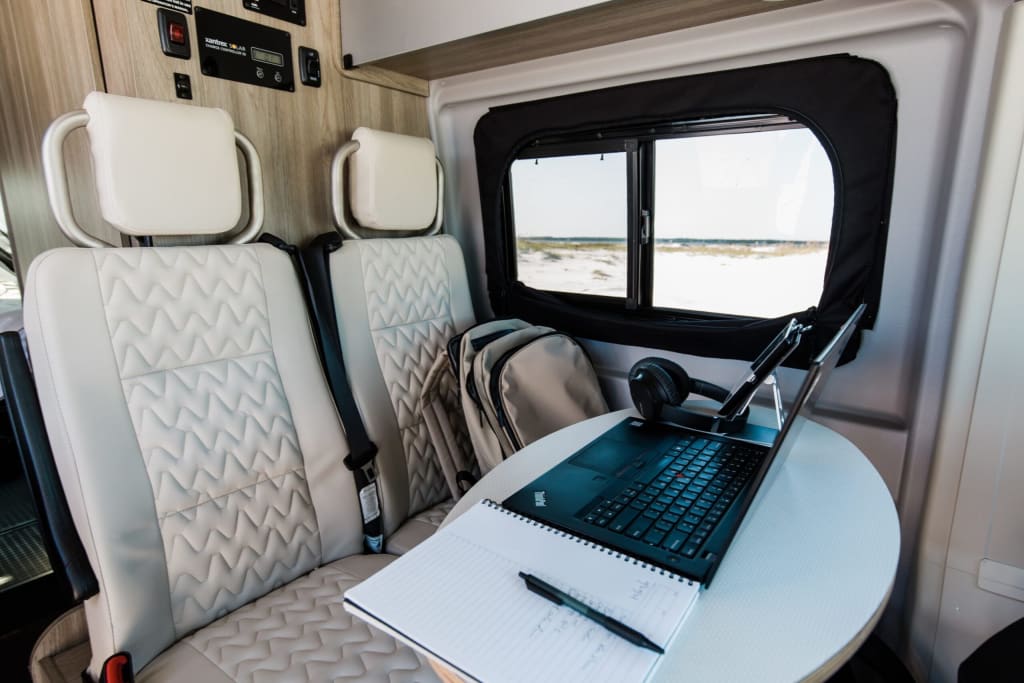 MAKE YOUR DESK YOUR OWN
Even if your desk functions as a table or bed later in the day, be sure to utilize your workspace as you would if you were in the office or at home. That means decorating your area (should space allow for it) and keeping necessary supplies/tools on hand. When storing gear (notepads, iPads, camera equipment, etc.) keep them close by in drawers or cabinets and make sure they are securely attached.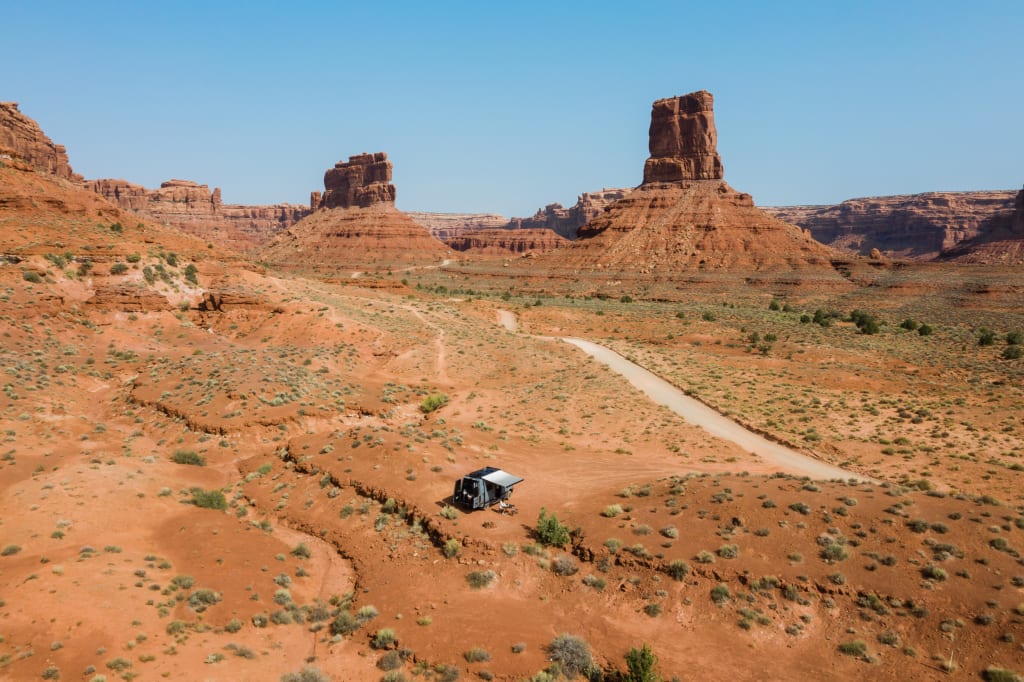 TAKE YOUR DESK OUTSIDE
If you're RVing in an area with nice weather, take your desk outside. An outdoor office is ideal for those traveling with their partner or who enjoys a little fresh air while working. This will provide you with even more room to work and is a great way to utilize space if you're finishing up your work day late. This way your partner can cook or even work inside while you're unbothered at your remote desk.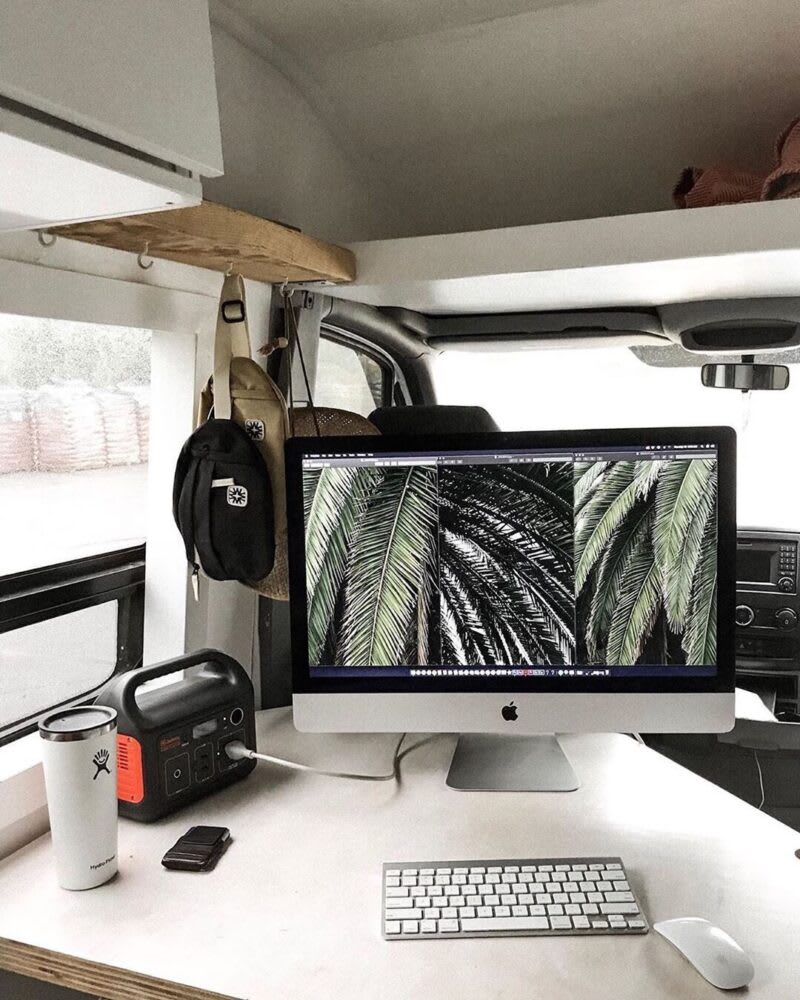 Photography: @jackeryph
INTERNET
We can't talk about remote work without addressing internet use while on the road. There are a few options when it comes to the internet while traveling. If you have limited need of the internet, you can opt for using your phone as a hotspot. If your job has you tied to the web, we suggest going with a signal booster. We cover all the details of WiFiRanger products in our article here. In this post you will learn everything you need to know about what WiFi ranger products do to the advantages of using one and the specific products best suited for your RV.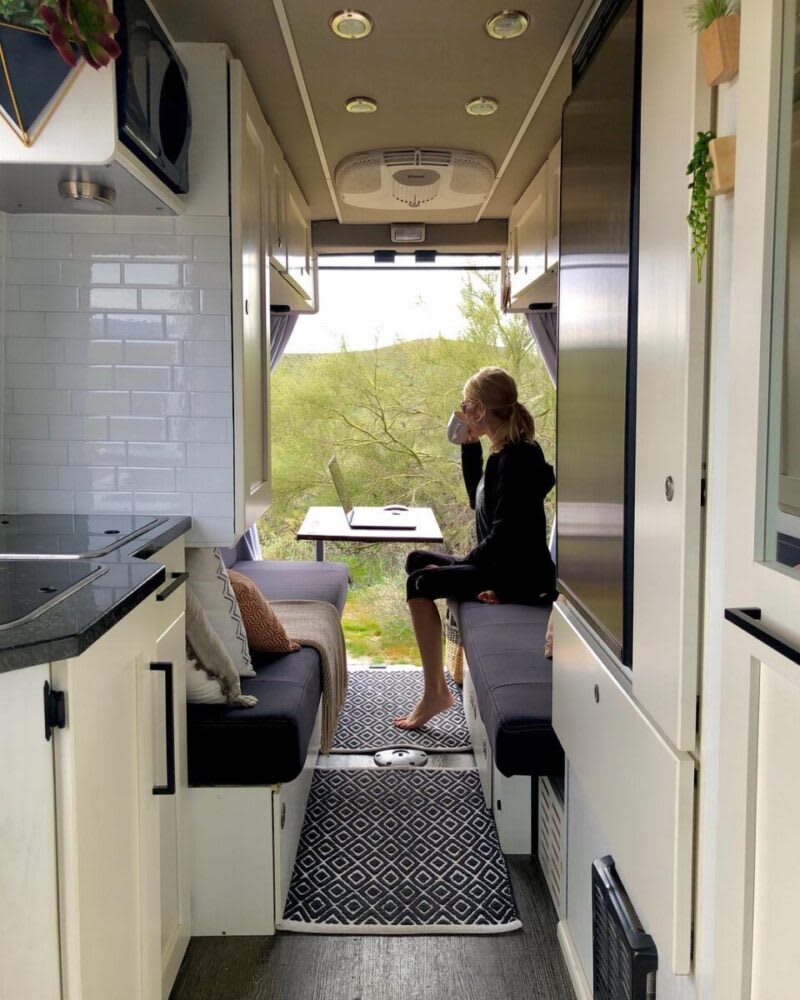 Photography: @sarah.mcgraw.explores
THE BEST RVS FOR WORKING REMOTE
You can't have an RV office without an RV! If you're looking to transition to living and working on the road full-time but aren't sure which RV is right for your remote office needs, we've got you covered. Check out our article featuring the Top RVs for Working Remotely Full-Time to help you figure out exactly which rig will suite your remote work needs best.
Working on the road has never been easier and we're thrilled to see so many RVers taking advantage of the lifestyle. Let us know how you make your own RV office in the comment section below.