Let's be honest, anytime is a great time to travel in your RV! There is really no bad season for RV travel. Even in the dead of winter in the northern states, an RV trip throughout the south is incredible. That said, not all seasons are created equal and there is so much to love about RV traveling during the fall months.
After the summer travel rush starts to wind down, everything gets a little quieter and slower. Even mother nature seems to slow down as the fall colors begin to show. It's a stunning time of year that should be taken advantage of from the comfort of your RV. Read on to find out why fall is such a great season for RV travel and our favorite season.
Guest Post and Images by The Adventure Detour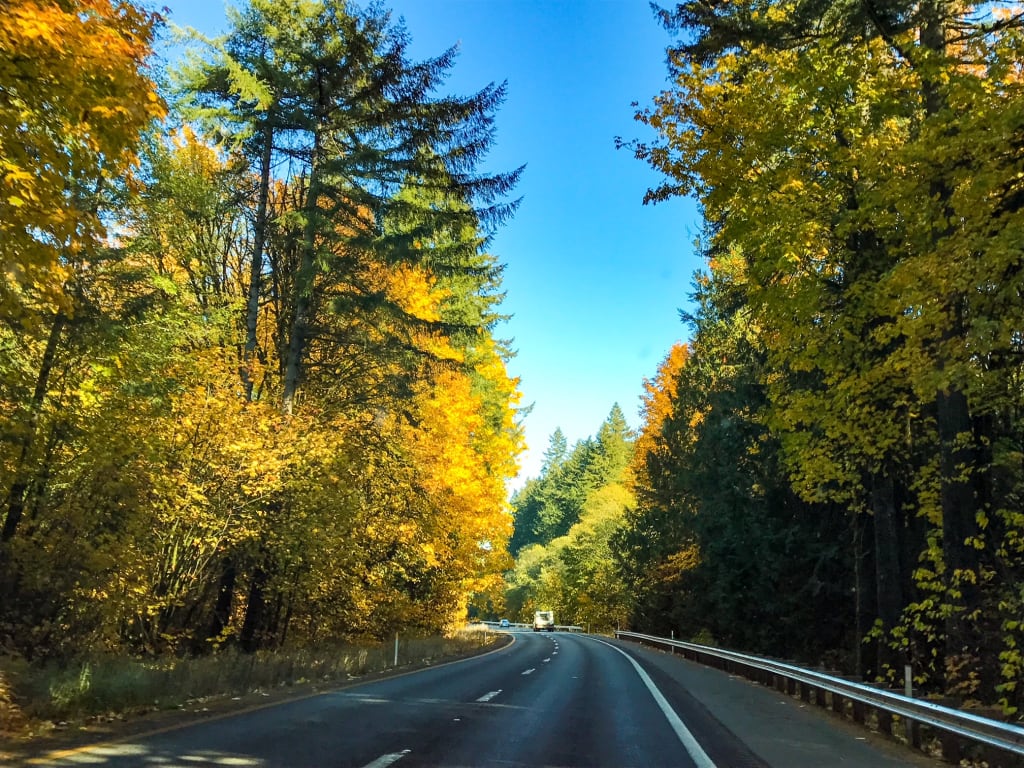 Fall Foliage
Many RVers love to hit the road in the fall to enjoy the beautiful fall foliage. It's incredible how nature puts on such a beautiful show each autumn. It's so much fun to plan a trip to enjoy the fall colors in a new destination.
We love to visit different areas to enjoy the fall foliage. We have been able to experience fall in the Northeast, Northwest, Southeast, and Midwest during our travels and have enjoyed all of them. Each area of the country has something unique to experience during the fall so you just can't go wrong planning a fun autumn trip.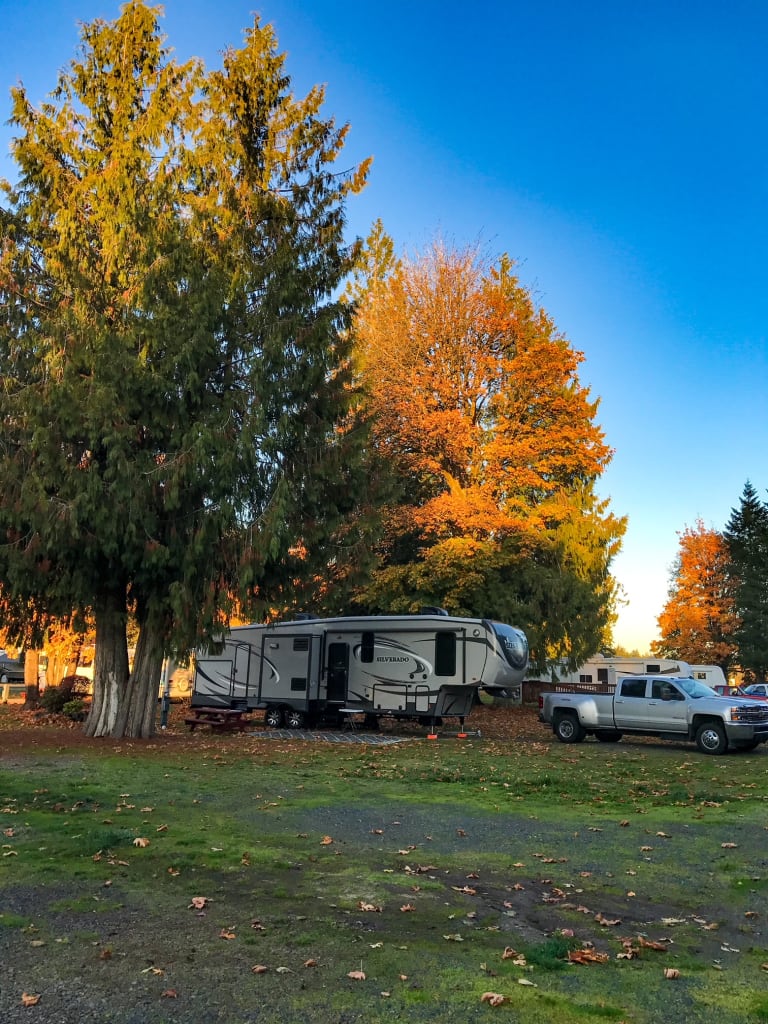 Our Favorite Fall Foliage Destinations
Here are a few ideas for amazing fall RVing locations. There are many incredible fall options but these spots are our favorites so far in our travels:
Stowe, VT
The fall foliage of the Green Mountains is just incredible and the little town of Stowe looks like something straight out of a Hallmark movie. Riding the gondola to the top of Mt. Mansfield provides an incredible view in the fall.
Conway, NH
This fun area sits at the foothills of the White Mountains in New Hampshire. There are many fun activities here for the whole family. Don't miss taking the Mount Washington Cog Railway for the best view of the fall foliage and the surrounding area.
Bend, OR
Central Oregon is an outdoor lover's paradise all year long but fall is an especially beautiful time to visit. Don't miss driving the Cascade Lakes National Scenic Byway for incredible mountain and lake views.
Leavenworth, WA
This adorable German town nestled in the mountains of Central Washington really comes alive in the fall. Be sure to check out the German restaurants and shops. They also have a fun Oktoberfest festival.
Branson, MO
This fun tourist town nestled in the Ozark Mountains has incredible views in the fall. Don't miss the beautiful view from the Shephard of the Hills Inspiration Tower. Silver Dollar City also has an amazing fall festival featuring many craftsmen and artists.
Gatlinburg, TN
Gatlinburg is another really fun tourist town that has something to do for just about anyone. Its scenic location at the foothills of the Smoky Mountains and Great Smoky Mountain National Park make this a popular fall location for RVers. Don't miss one of the many gondola rides to get a bird's eye view of the area. We recommend Anakeesta for the incredible mountain views and fun activities.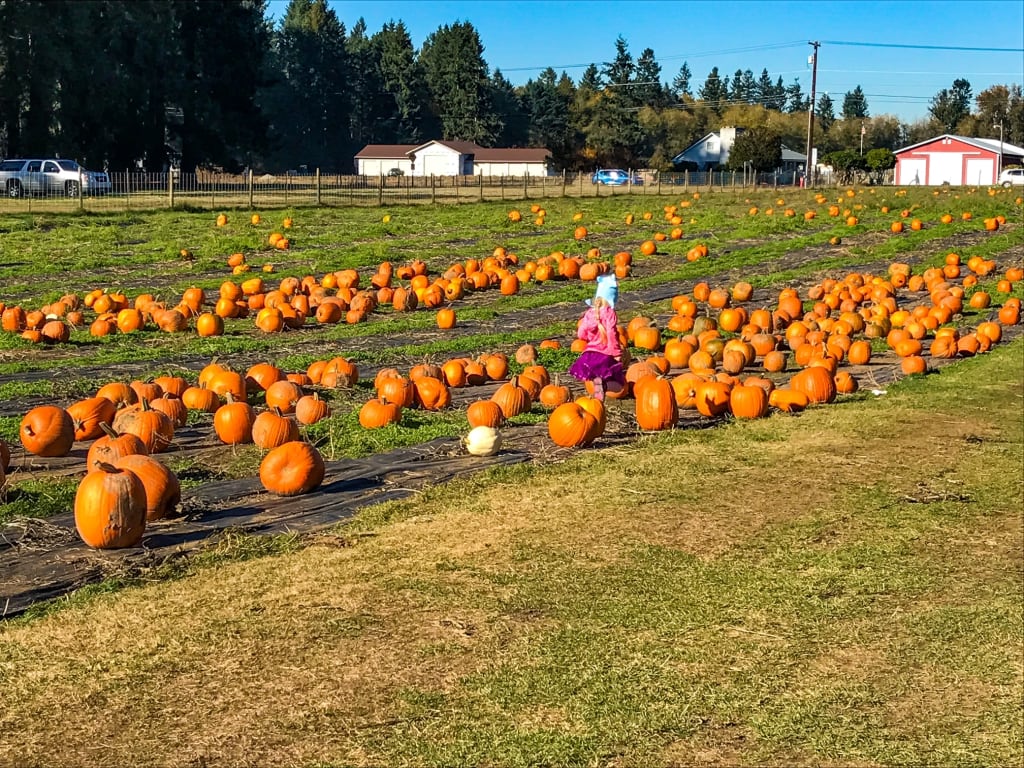 Fewer Crowds
One thing our family really enjoys about RV traveling during the fall season is the drop in crowds. We love sightseeing during our travels and summer can be a bit daunting with crowds. Once school is back in session, we see a big drop in crowds for most locations.
I always say it is always better to go than not go, but going places with fewer crowds is simply more enjoyable in our opinion. We have had places all to ourselves on the weekdays once school is back in session. While crowds are never a deal breaker for us, fewer people really make nature activities also much more peaceful. It's amazing how much more wildlife you see out hiking or enjoying time in nature when it is quiet on the trails.
Campfires
Is there really any better time of year for campfires than the fall season? When I think of fall, my mind immediately goes to beautiful leaves and campfires. The cooler weather is just perfect for camping and enjoying time around the fire.
We also enjoy campfires when it is hot outside, but it just isn't the same as snuggling up next to a warm fire when it is chilly outside. Something our family enjoys is morning campfires. Even when it is really hot outside, a morning campfire usually still has quite a bit cooler temperatures. We love to bring our coffee outside to enjoy by the fire. We also love to roast breakfast sausages and then have smores afterward. It's a huge treat and lets us enjoy it even if it's still a bit hot outside.
Another campfire trick we found that helps if it isn't as cool outside as you would like for your campfire, is to use a large fan. We sadly are very sensitive to campfire smoke but still love campfires. So we decided to start using a large fan to direct the direction of the smoke away from us while we enjoy the fire. As a bonus, it keeps us cooler even if it feels a bit too warm to have a campfire. Works like a charm!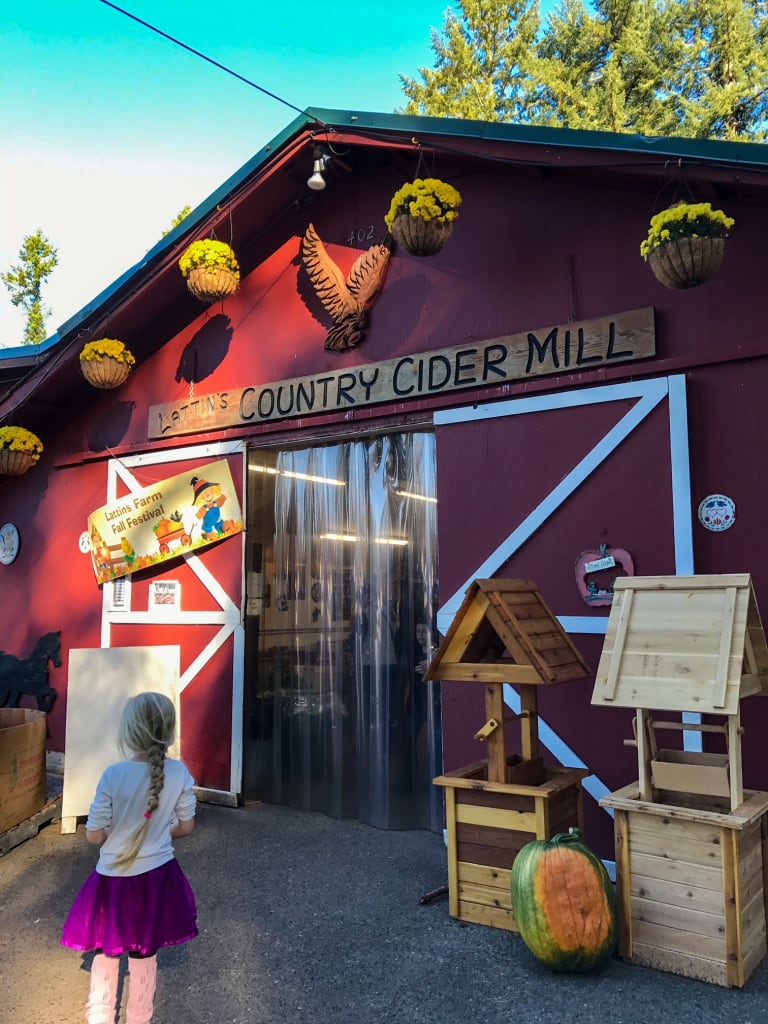 Festivals
How can you talk about fall travel and not think about festivals? We love checking out local festivals when we are traveling in our RV. It's so much fun to see how different areas celebrate the season. Sometimes we travel to an area just to go see a festival. While other times we are in an area to see other things and we just look up the local schedules to find festivals going on nearby where we are camping.
No matter where you are you can find fun fall festivals. Our first fall on the road, we traveled to Orlando for the fall to enjoy Disney World with fewer crowds during one of their slowest attendance seasons. Now I know you are thinking that Orlando isn't exactly a destination for fall travel, but we found quite a few things to love about this area in the fall. Disney itself has amazing fall festivals and entertainment. They have the Food and Wine Festival at Epcot filled with concerts and foods to try from around the world. Magic Kingdom has Mickey's Not So Scary Halloween Party which our daughter simply adored. We also did some research and found a really great German festival during our time in Orlando. So you really can find fall fun just about anywhere if you look!
If you wanted to travel to a location just for a fall festival, you have to put the Albuquerque International Balloon Fiesta on your bucket list. You can camp right on the grounds of this incredible festival that features over 500 hot air balloons launching from dawn to night. It is a must-see fall festival and experience.
Cooler Weather
After the hot summer, the crisp fall air always feels so refreshing. Heading into a cooler season makes it so much more enjoyable to spend time outside. We love all things outdoor activities but it just isn't as fun when you feel like you are dying of heat. Hiking and paddling are so much more enjoyable in the cooler weather. Even non-nature outdoor sightseeing is much more comfortable in the fall.
RVing in cooler weather also makes it easier to camp off-grid. You can use much less electricity when you don't need to have the air conditioner running. It is also so nice to hang out outside at your campsite or even play games outdoors. Something we love to do in the fall is to sit outside at our campsite and watch football. We have our own little Sunday tailgating parties which are always a blast.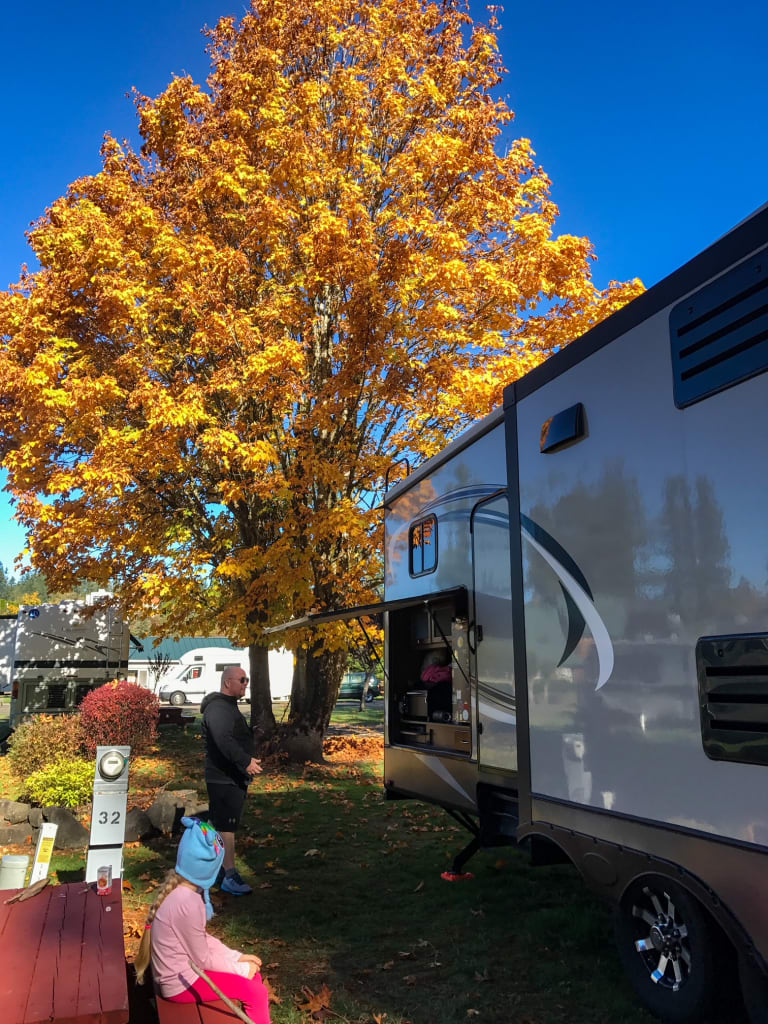 Slower Season
It feels like once the kids go back to school, everyone winds down the summer fun and settles back into a little bit more of life's routines. We love how every travel season has a different vibe and fall definitely feels like the season where everything slows down. After a busy summer of fun, it feels good to embrace this slow down.
Our family of 3 travels full-time in our RV while working and homeschooling on the road. We actually homeschool year-round so that we can maintain a constant light but flexible schedule. So for us, there is no slow down regarding work and school and there is no change back to a routine. This allows us to simply enjoy the fall season of travel.
Fall really is just a perfect season for RV travel. From the beautiful fall foliage, fewer crowds, cooler camping weather, and fun festivals, there is just something for everyone to enjoy in the fall. Have you ever taken a fall RV trip? Leave us a comment and let us know where you went and what you enjoyed most about fall camping!
Looking for an RV perfect to take your fall road trip in? La Mesa has a large selection to meet your autumn travel needs!
Scott, his wife Van, and their 12-year-old daughter Sissy have traveled full-time in their RV for 7 years. They have worked and homeschooled on the road through 42 states so far. They blog about RVing tips, travel destinations, and the full-time RV lifestyle on their blog TheAdventureDetour.com. They are also RV content creators @theadventuredetour on Instagram, TikTok, and Facebook. They love connecting with RVers so be sure to reach out to them and say hi!