RV Interior Ideas
Maybe you recently purchased your first RV and are hunting down affordable ways to make your home on wheels more inviting or perhaps you're ready to embark on a freshening up journey but need a little design inspiration to get you going. No matter the reason, making your RV feel like home is an exciting part of owning an RV. Below you'll find cost effective ways to channel your inner Joanna Gains and spark your imagination for the adventures to come with your motorhome. Check out our five easy ways to make your RV feel like home below.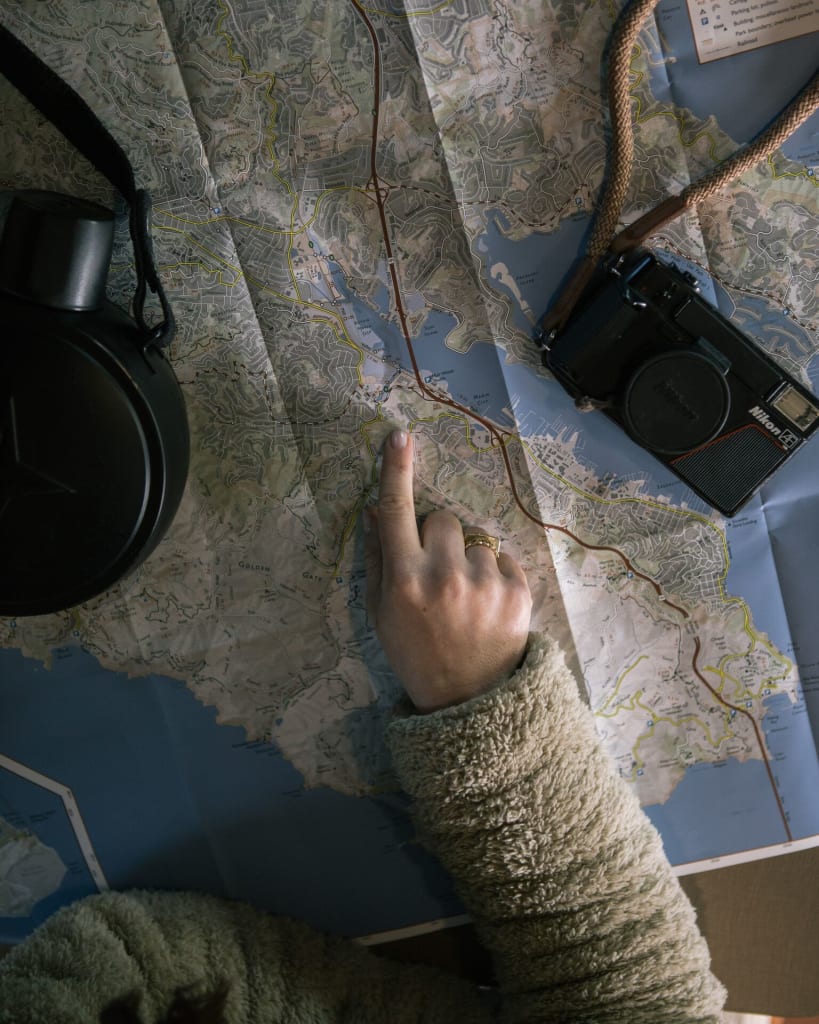 1. LIGHTING, LIGHTING, LIGHTING
Lighting is a simple and practical way to make a space feel cozy. Try LED lights for your room and kitchen. Bonus – they use 1/10 the power of most bulbs. If you want to go the candle route, real candles are ideal for both lighting and to freshen up the scent of your motorhome (just make sure they're not lit while you're traveling, sleeping our when you leave your RV!) If you're nervous about flame candles, try LED candles. They have a similar glow and are 100% safe. Looking for outdoor lighting? Try string lights on your awning!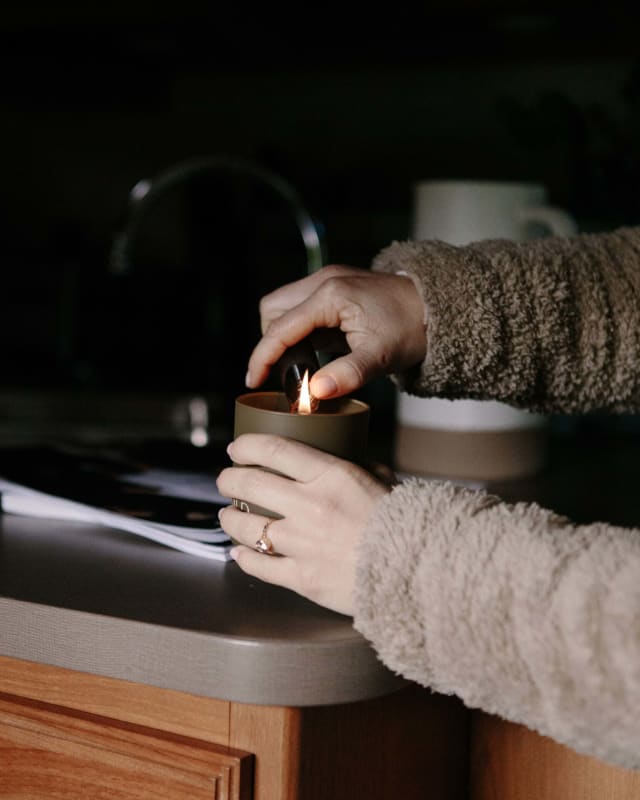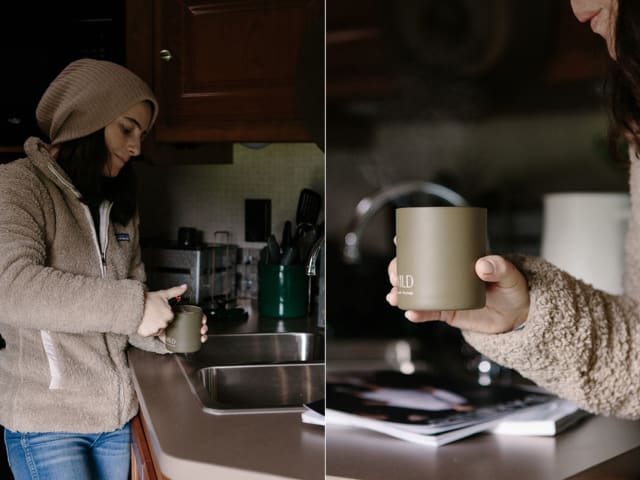 2. WALLPAPER
A simple way to make your RV feel like home is to wallpaper your bedroom. This is a cost efficient and super fun way to decorate your space. The supplies: double sided tape and your favorite magazines. Rip or cut out images that inspire you and overlap them along the wall. There is no right or wrong way to do this so be creative. Are you an artist? Collect tapestries? Enjoy displaying family photos? Do you collect maps? Use any one of these as your wallpaper. There are endless opportunities for what you can display on your walls and best of all, what you pick will most represent you! RV interior ideas for RV walls.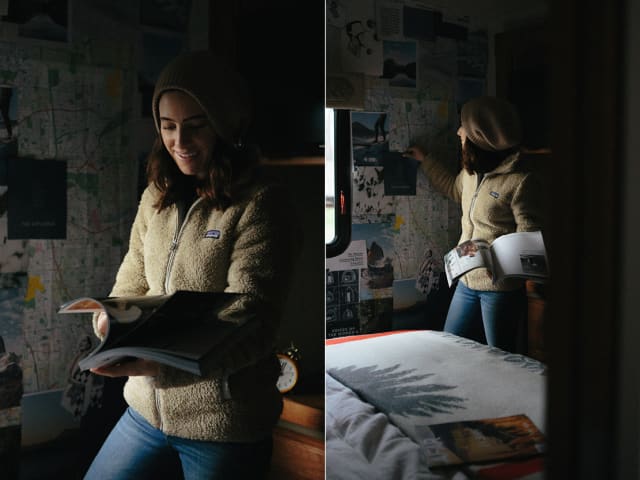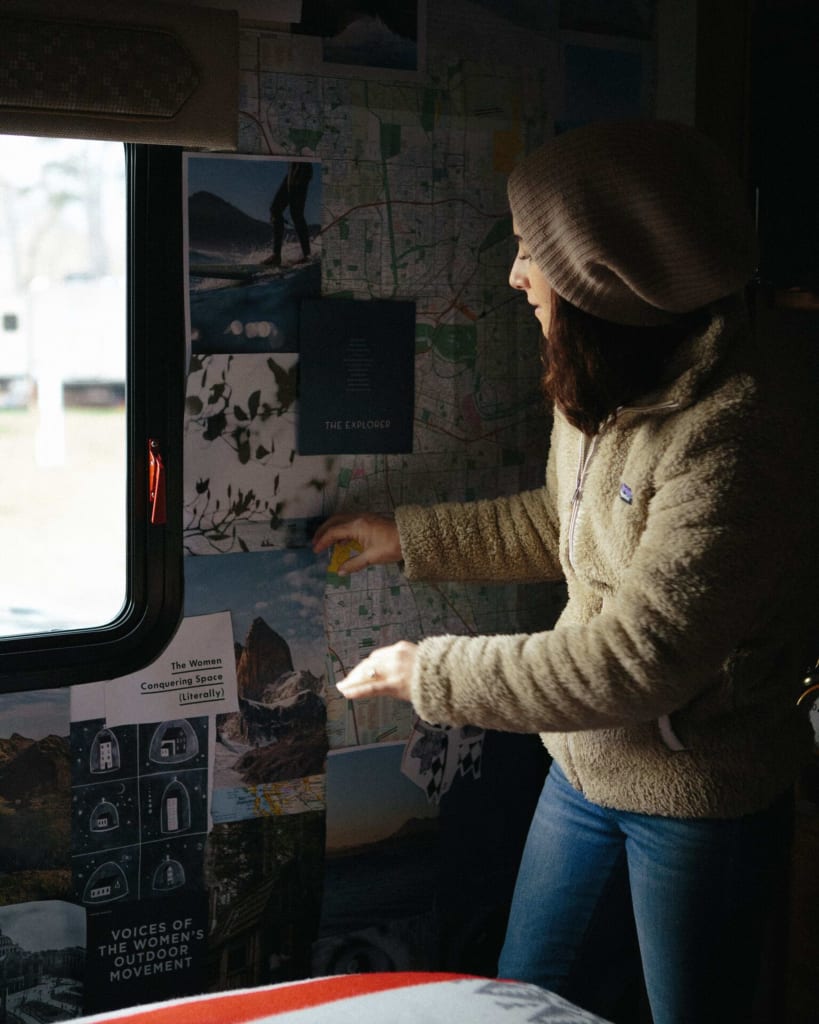 3. COZY UP YOUR SPACE WITH PILLOWS AND BLANKETS
Extra blankets are a must have in your RV. They're excellent for late nights by the campfire, early mornings while making coffee and for practical use, in the event your heater malfunctions are you're unable to hook up to power.  And let's not forget pillows as they make every room feel comfortable and are an easy way to add a pop of color. If you plan on having guests, keep extra bedding stored in your RV.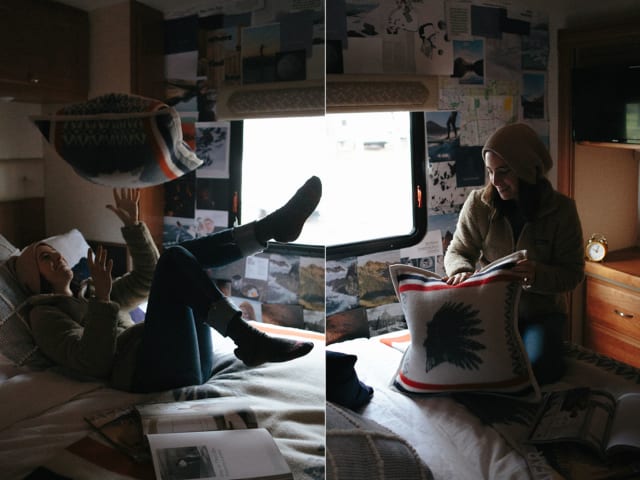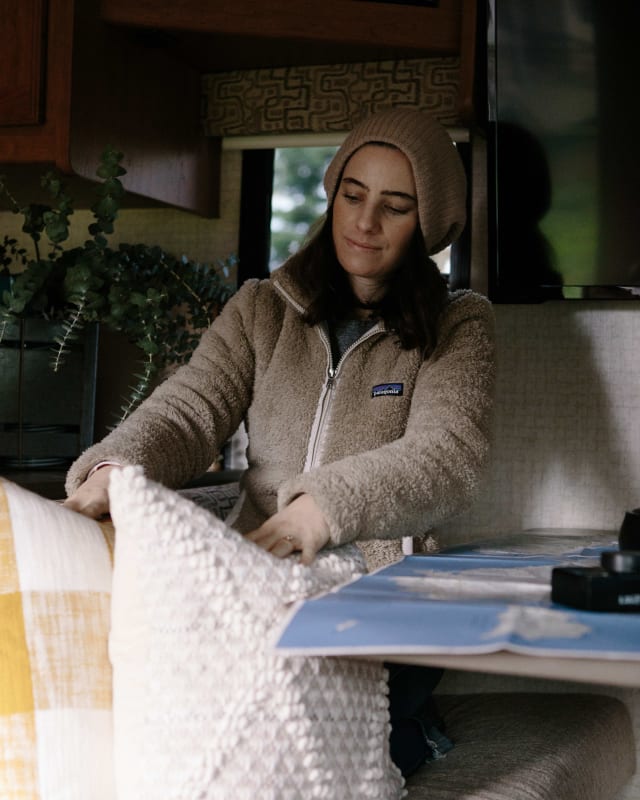 4. HOUSE PLANTS AND FRESH HERBS
If you're like us, you find that live plants really give a space life and vibrancy. Plants have a myriad of health benefits including increased oxygen,air purification and are known to help reduce cold-related illnesses by 30%. They also smell wonderful so hang them, plant them, and keep them in secure spots in your motorhome. Bonus – fresh herbs are ideal for cooking. Having these in your pantry will remind you of cooking at home while you adapt to your new house on wheels. We suggest keeping rosemary and cilantro in your pantry at all times.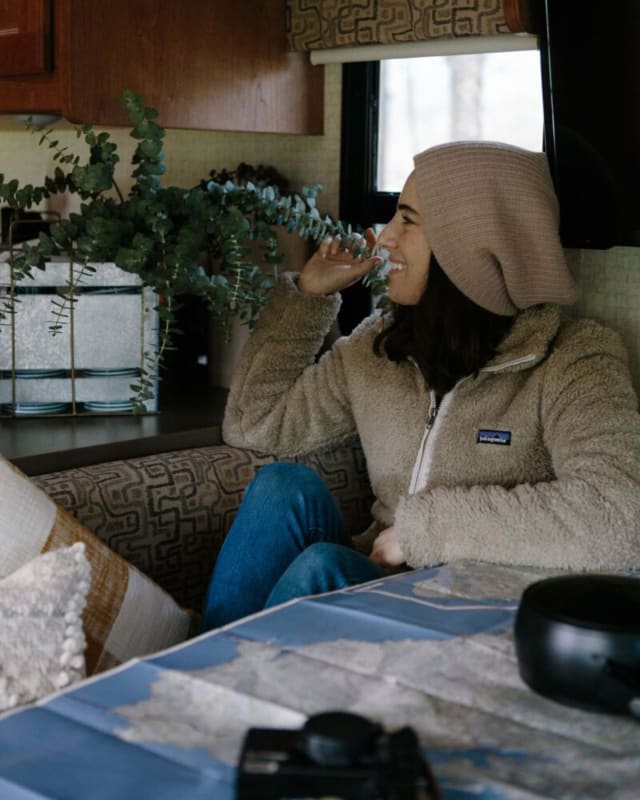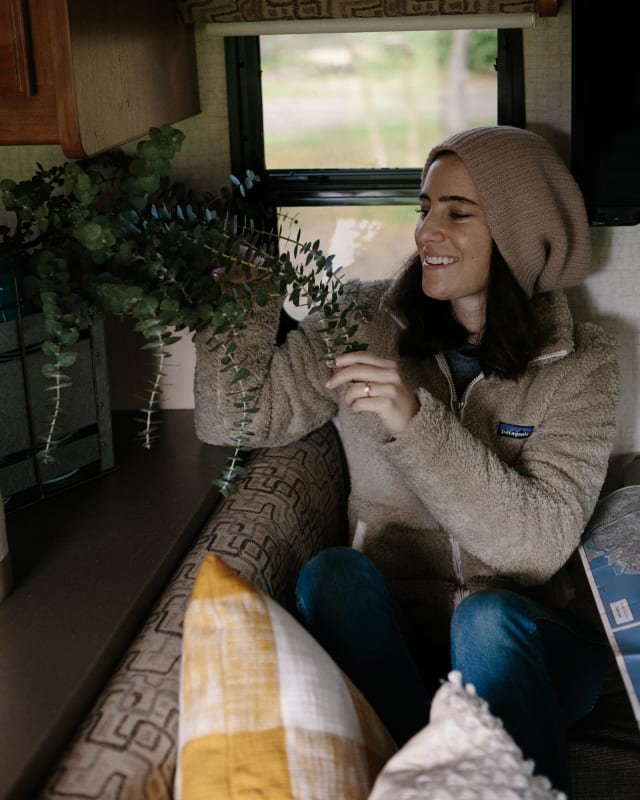 5. INVEST IN A RUG OR TWO
Rugs, especially in the kitchen and walkway, are necessary in any RV. It doesn't matter if you're a solo RVer or you have a family of six living out of your motorhome, tracked dirt and mud will always find its way into your house. Invest in a few of these, at least one for the doorway and one for the kitchen, and you'll spend far less time cleaning leaving more time enjoying the fresh air. Target has excellent and affordable rug options. Side note, keep warm, fuzzy socks in the glove compartment of the passenger seat so you can co-pilot in comfort any time of day.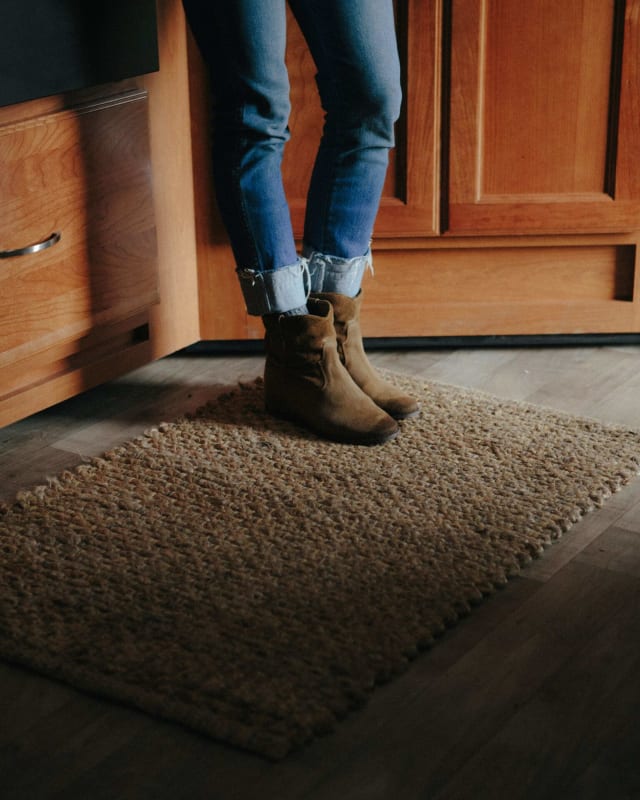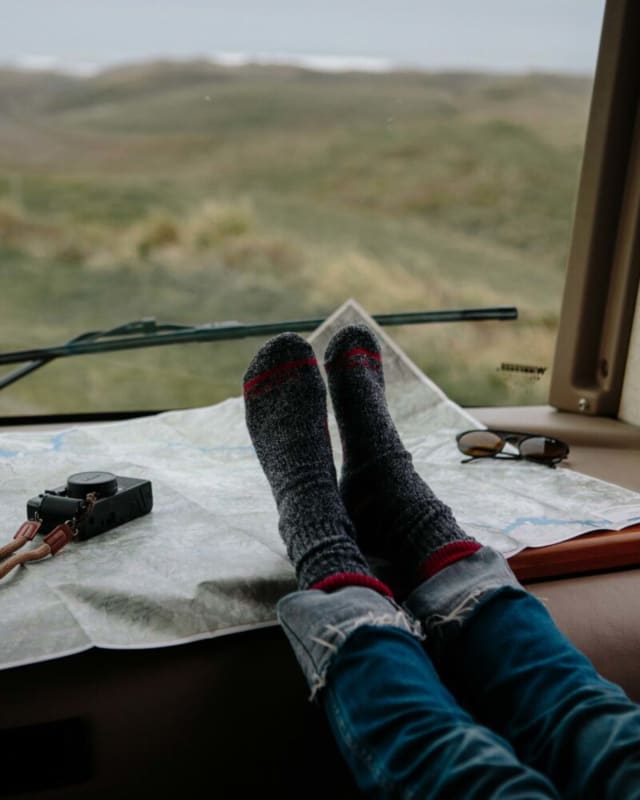 Do you have any tips and tricks on how to decorate your motorhome? Leave us a comment in the section below sharing your favorite decorating ideas for a chance to be featured on our Instagram! Looking for literature on how to RV with kids? Check out our recent round up featuring, Everything You Need to Know When RVing with Children.