Looking to picnic alongside America's most beautiful wildflowers, rock formations and rolling hills this summer? Park your RV at the national park visitor center, grab your prepared lunch, blanket and camera and make your way to one of these nine incredible overlooks. Nothing says summer like lounging in a field and devouring your lunch while our treasured landscapes are on display just for you. This summer, these epic vistas are yours for the taking. As with all natural spaces, be sure to stay on trail, tread lightly, only lay your blanket in designated camping/picnic spaces, and pack out your trash. Enjoy the nine national parks with epic picnic spots below.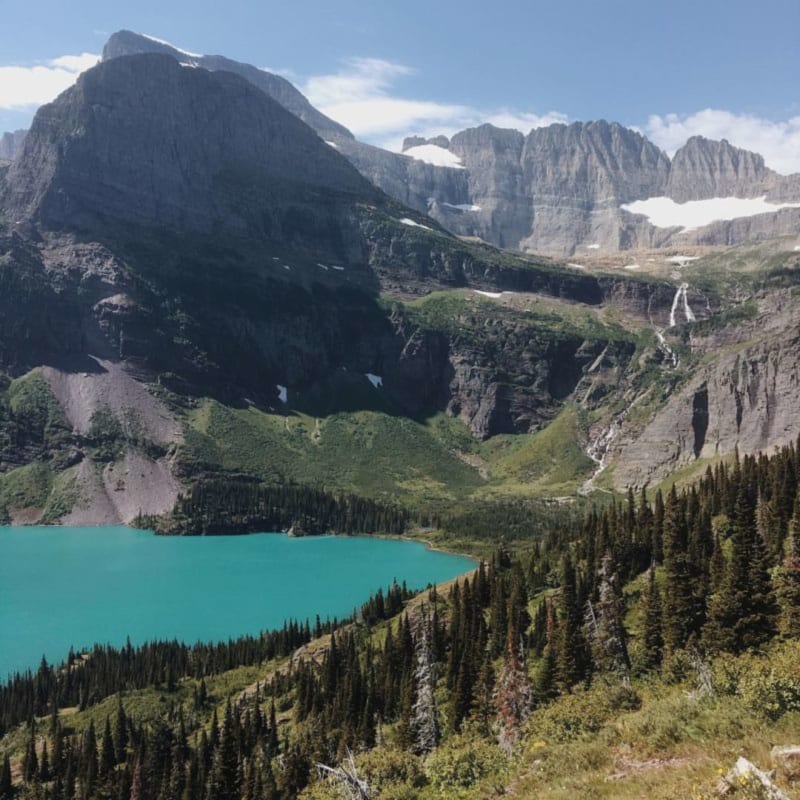 GLACIER NATIONAL PARK
Where: Montana
Picnic: Hike 7.6 miles to Grinnell Glacier to claim the most stunning, mind-blowing experience you've ever had in the wild. After you enjoy your delicious lunch, take a plunge into the lake at the base of the glacier for a nice refreshing cool down before you start the hike back to your RV. If you're not into hiking 7+ miles, check out Avalanche Lake or Aster Falls.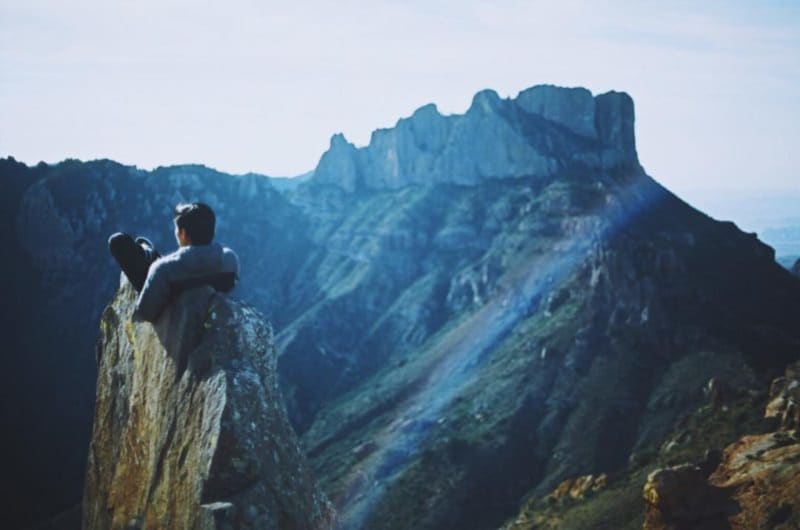 BIG BEND NATIONAL PARK
Where: Texas
Picnic: Big Bend has a multitude of epic hikes, but none offer a view quite like Lost Mine Trail. The 4.8 mile roundtrip hike begins on Basin Road and snakes its way up through Juniper Canyon and Casa Grande. Park yourself right at the top and overlook Pine Canyon and Mexico's Sierra del Carmen while enjoying your picnic lunch.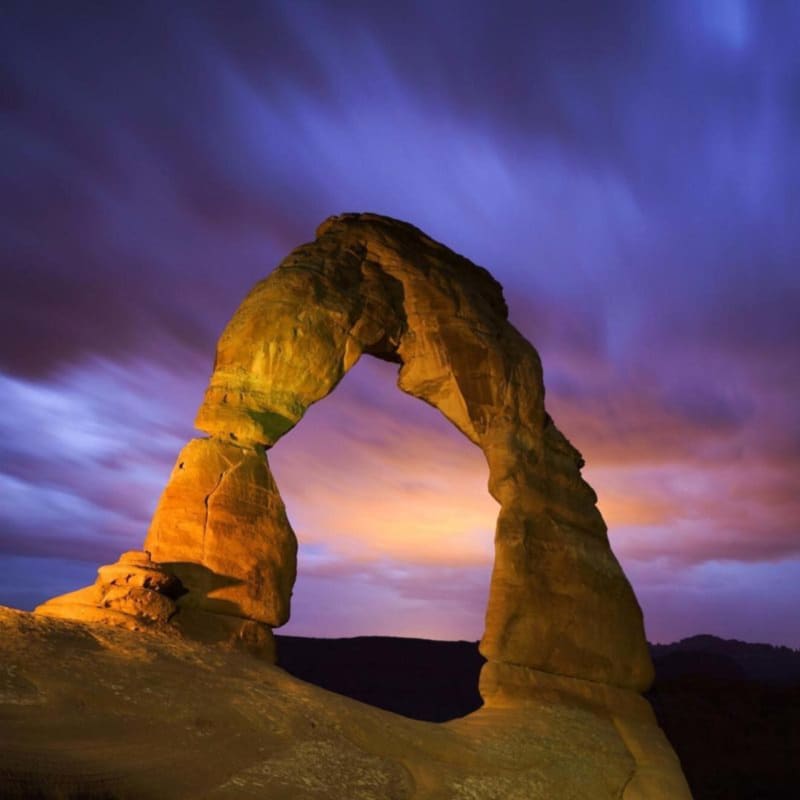 Photography: @chrisburkard
ARCHES NATIONAL PARK
Where: Utah
Picnic: Arches National Park has dozens of picturesque picnic spots. From Delicate Arch and Wolfe Ranch, to Devils Garden, Balanced Rock, The Windows and Park Avenue, you have so many options for a personal, quiet and majestic place for you to get your grub on. We highly suggest making this a dinner-picnic stop as the sunsets in Arches National Park are not to be missed.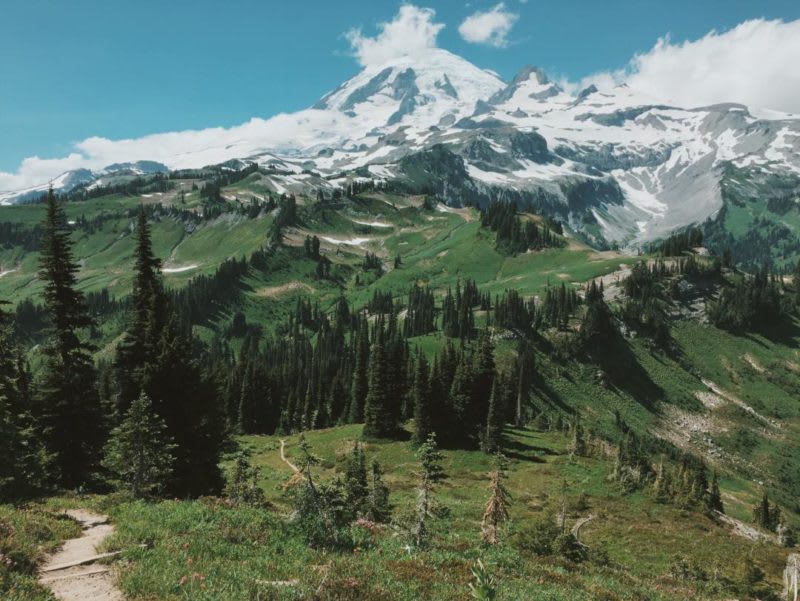 Photography: @kevinruss
MOUNT RAINER NATIONAL PARK
Where: Washington
Picnic: Say hello to summertime magic. Mount Rainer National Park is home to a massive 14,410 foot glacier-capped Mount Rainer, famously known as the tallest mountain in the Pacific Northwest. Walk your way into paradise, feast your eyes on a wildflower meadow and picnic amidst the sort of beauty you've only seen in postcards.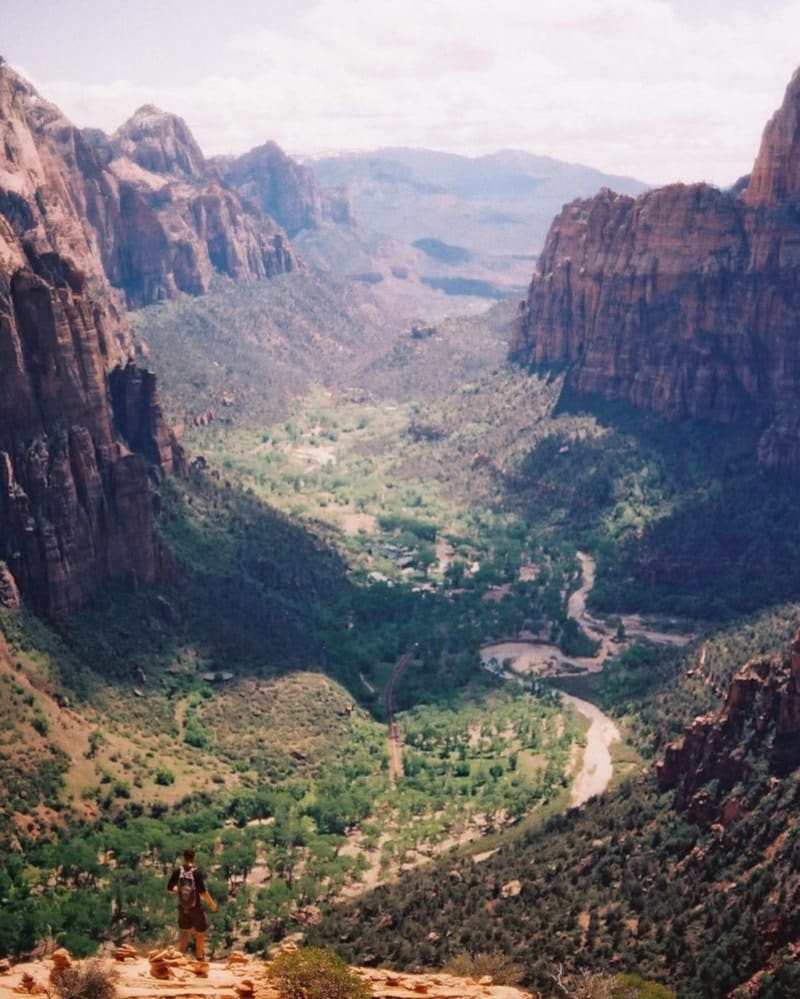 ZION NATIONAL PARK
Where: Utah
Picnic: If you're one of the brave, we highly suggest strapping on your boots and enjoy what is arguably the most dramatic natural vista in all of the United States. Angels Landing, a 5 mile round trip hike is not for the faint of heart. With an elevation gain of 1,400+ feet, 21 switchbacks, and a final 1/2 mile trail lined with chains, you're in for a five hour haul. Though once you reach the top, you'll gain a view of Zion Canyon's 270 million-year-old rock layers. It is breathtaking. If you're looking for a more relaxed picnic spot, which we are also fans of, try Grotto Picnic! The views are still stunning and you don't have to work for them.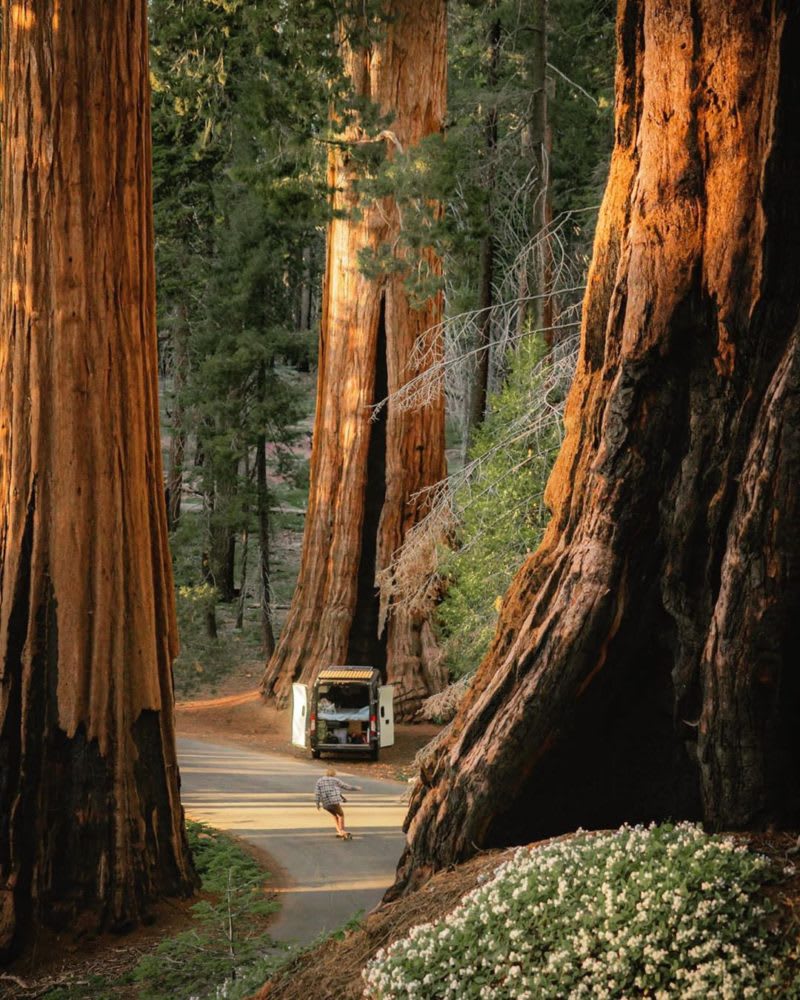 Photography: @everchanginghorizon
SEQUOIA NATIONAL PARK
Where: California
Picnic: Welcome to the land of giants. Truly, just driving your RV through Sequoia is enough to make you scream with joy like when you were a kid. Pull off the road in a designated camping or picnic area while you're cruising through the park and enjoy your meal among the Redwoods!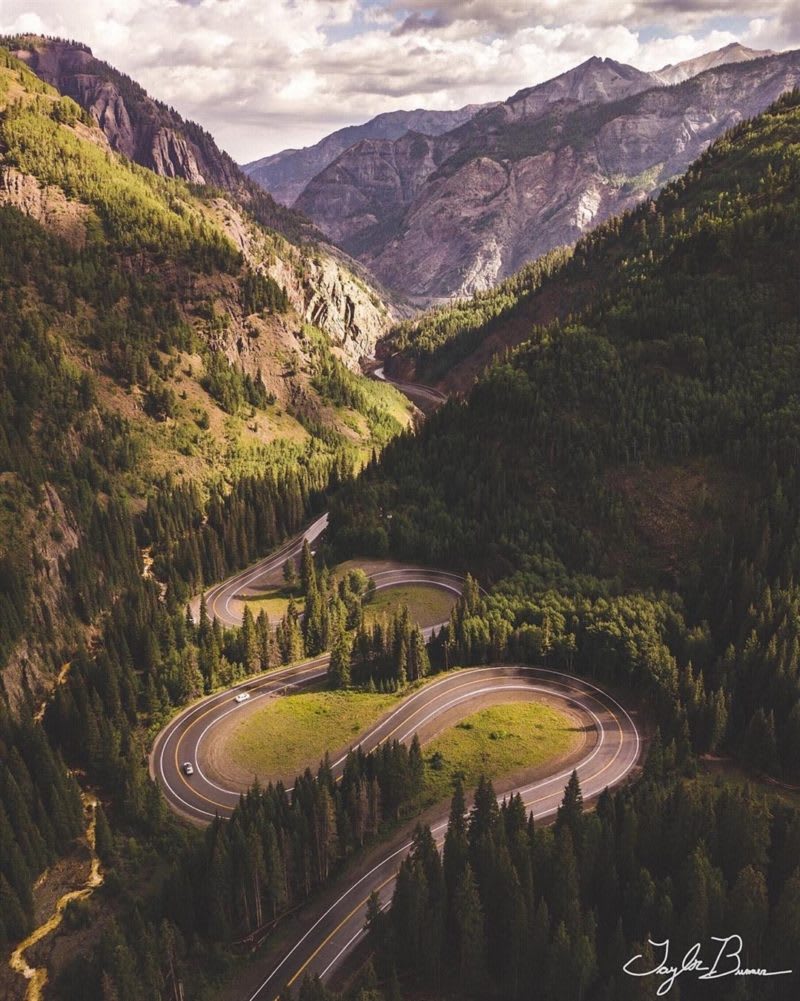 Photography: @taylorbunnerphotography
ROCKY MOUNTAIN NATIONAL PARK
Where: Colorado
Picnic: From Emerald to Bear and Dream Lake, you can't go wrong with a waterside picnic in Rocky Mountain National Park. If you want a more unique experience, we highly suggest finding an RV accommodating parking lot right off Trail Ridge Road, the scenic mountain highway that is known for its seasonal access and panoramic views of the mountains. The views are incredible and your picnic lunch can be enjoyed from the steps of your RV.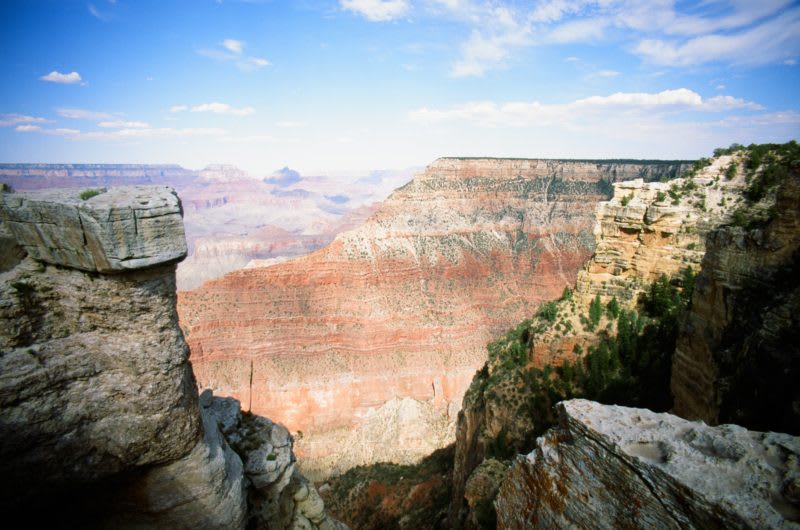 GRAND CANYON NATIONAL PARK
Where: Arizona
Picnic: The Grand Canyon is one of America's most treasured wild spaces. The national park is over 1,900 square-miles, and when you stand on the edge of its millions-of-year-old rocks, you can feel its undeniable power. With that said, it gets packed, especially in the summer season. To beat the crowds, make your way 15 miles east of Grand Canyon Village to Bugglen, a secluded and shady area that is ideal for your personal refuge from the summer Arizona heat and epic picnic needs.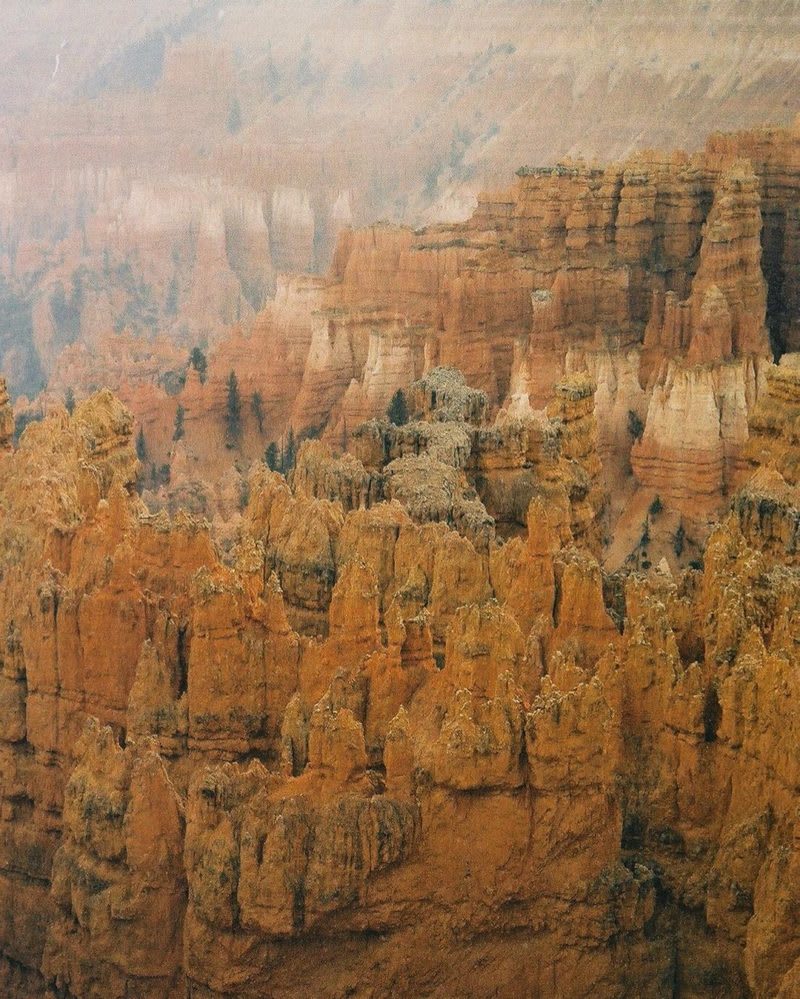 BRYCE CANYON NATIONAL PARK
Where: Utah
Picnic: Are you familiar with Hoodoos? Bryce Canyon is known for the crimson-colored, spire-shaped rock formations that line its popular Rim Trail. Hoodoos are super weird and highly photogenic, making them the ideal picnic companions. Set up at Bryce Amphitheater and let the desert beauty unfold before your eyes.
Looking to relive your childhood this summer? We've rounded up the Top RV Friendly Drive-In Movie Theatre's Across America to bring a little bit of nostalgia into your 2019. If you make your way to one of these drive-in's, leave us a comment in the section below telling us where you went and the picture you saw!